| | | |
| --- | --- | --- |
| | | Status: Fini |
---
Jesuit shows depth in Ken Cole victory
Editor | 01/31/2013 | Page 4
| | |
| --- | --- |
| Number of Entrants: | 30 |
| Returning Division I State Champions: | 1 |
| Returning Division II State Champions | 0 |
| Returning Division III State Champions | 0 |
| Current LA Classic Champions | 1 |
| Returning Ken Cole Champions: | 1 |

| | | | |
| --- | --- | --- | --- |
| Place | Wrestler | School | Score |
| 1 | (1) Jacob Dale | Comeaux | 14-7 |
| 2 | (2) Wyatt LeJeune | Brusly | |
| 3 | (5) Jason Pitts | Parkway | 2-1 |
| 4 | (3) Tristan Lee | Teurlings Catholic | |
| 5 | (4) Brennan Taylor | Sulphur | 2:05 |
| 6 | (7) Nicholas Bordelon | Catholic | |
Championship Bracket Consolation Bracket
Seed
1
2
3
4
5
6
7
8
Wrestler
School
Jacob Dale
Comeaux
Wyatt LeJeune
Brusly
Tristan Lee
Teurlings Catholic
Brennan Taylor
Sulphur
Jason Pitts
Parkway
Max Grosch
Jesuit
Nicholas Bordelon
Catholic
Scott Prouty
Airline
Introduction
Comeaux's top-seeded Jacob Dale may have had other interests to pursue this weekend, as he appeared to want to spend as little time on the mat as possible. In the four matches he used to reach the 120 lbs. final, he had pins in 0:32, 0:24, 0:38 and 0:57. The weight class itself was seeded very well as only the 6th seed missed placing in the top six, and he was replaced by the 7th seed.
| | |
| --- | --- |
| | |
| Calvary Baptist's Code Bedgood scores nearfall points on Northwood's Tyler Bryant. In a back-and-forth match, Bedgood scored a fall in 4:09. | Kenny Hand of Mandeville pins Kyle Cascio of the Brusly JV in 4:33. |
Semifinals
Dale faced Parkway's Jason Pitts in the first semifinals match. The junior from Parkway brought a 17-4 record with him but he had not faced the likes of Dale this year, and, as a 5th seed, he beat 4th-seeded Brennan Taylor of Sulphur 10-6 to make the semifinals. Dale quickly attacked, taking Pitts down to his back and pinning him in 0:57.
Second-seeded Wyatt LeJeune of Brusly took a little more time to reach the finals, with pins in 0:50, 1:59 and 2:42. His opponent was Teurlings Catholic's sophomore Tristan Lee, the 3rd seed. Lee had a 25 and 11 record entering the tournament, but many of his losses came to some of the best in the state: Cody Hill (LO), Matt Calcote (RUM), Brennan Taylor (CAT), Paul Klein (BM) and Dale. LeJeune had a battle with Lee early, but later in the match used a nearside cradle, which evolved into a half-nelson, to score a fall in 5:14.
The losers of the semifinals made it through the wrestlebacks and met in the consolation finals. In a close match, Pitts defeated Lee by a score of 2-1.
Finals
Jacob Dale was a retuning Division I state champion, a two time LA Classic champion and a returning Ken Cole champion. He had a 26-3 record, with his last loss a 4-3 decision versus Brother Martin's Paul Klein at the Deep South Bayou Duals in December. He had twice beaten LeJeune this season, via a pin in 3:02 at the Griffin Open and a 12-4 decision at the LA Classic. Brusly junior Wyatt LeJeune was a Division III state finalist in 2012. He had a 27-13 record and was a finalist at the Sam Sara and Brusly tournaments.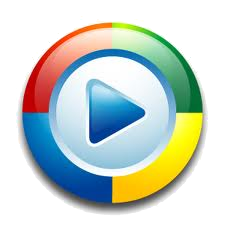 Someone is implanting gyroscopes in the children of Lafayette.
(Hit the play button to view the video clip.)
Dale took LeJeune down in the first ten seconds of the match. Dale indicated that LeJeune was stalling on the bottom and after the two went out of bounds, Dale intentionally gave LeJeune an escape point. Dale took LeJeune down again, after the scene depicted in the above video, but again could do nothing to turn LeJeune. At the end of the period he did complain about stalling to the officials. After all, his lead was only 4-1.
LeJeune chose the bottom position to start the second period but Dale asked the official to let them start neutral, ceding LeJeune an escape point. Dale pulled LeJeune's head down, spun around him for two points, and let him go again. Dale used a single-leg shot to score another takedown and again let his opponent go. Dale then pulled LeJeune's head down and "picked" his far ankle for the final two points of the period. Dale was ahead 10-4.
It took Dale all of three seconds to escape from LeJeune in the third period. Then Dale grabbed a single leg from the mat, stepped between LeJeune's legs to get behind him, lifted both of his adversary's legs and drop to the mat for a takedown. Then Dale let LeJeune go again. On Dale's ensuing double-leg shot he did not get deep enough and LeJeune was able to spin around for the only offensive points he scored during the match. Dale sat-out and escaped, and then, with 14 points scored, Dale was cited for stalling. It appeared that Dale scored another takedown near the end of the match, but it may not have counted. The final score was 14-7.
| | |
| --- | --- |
| | |
LeJeune should be the favorite to win the Division III state championship. What remains to be seen is whether Dale's Ken Cole championship, his LA Classic championship in a weight class in which Paul Klein was pinned in the semifinals and, due to an injury suffered in a match with LeJeune, placed 6th, will be enough to overcome the one point by which he lost to Klein in December, and propel him to the top seed in Division I.
---
© 2012 by Martin Muller
You may not make electronic copies of these copyrighted materials nor redistribute them to 3rd parties in any form without written permission