| | | |
| --- | --- | --- |
| | | Fini |
---
This is not your older brother's TrackWrestling
September 10th, 2013 | Written by: LWN Editor
TrackWrestling.com has a new look - a change reminiscent of New York City's Chrysler Building in 1931 or Sydney's Opera House in any year, when compared to what was considered the norm of their respective eras.

| | | |
| --- | --- | --- |
| | | |
| New Logo | Old Logo | Old Logo |
TrackWrestling provided the following re their new Website design and functionality:
"The new site has the same functionality and will not really change how people run events. However, in addition to the new, cool look it is much easier and quicker to navigate. The site will adjust automatically to fit the device it is being viewed on to make tablet and phone use much better. We have also added a 'MyTrack' function that we are very excited about. Below is a description from our SERVICES menu:

Trackwrestling provides a custom user experience for any type of user. Whether you are a wrestler, fan, coach, or tournament administrator, myTRACK allows you to easily search and manage the various services provided by Trackwrestling. A myTRACK account gives you a personalized browsing experience based on your state and recent activity. Our "Recent" feature allows you to lock in your favorites and conveniently access your recently viewed profiles, tournaments, rankings, and more. Sign up for a myTRACK account today and get started with your personalized browsing experience.

You may also want to check out the 'What's New' section under the TRACK menu along with other items in the SERVICES menu."
Normally this writer pays little heed to the length of written copy. But I am, respectfully, not going to "Copy & Paste" all of the information included in the "What's New" section of the TrackWrestling Website (found by clicking the "TRACK" option on the left side of the top-menu). It is not because I did not edit it for publication. It is because, having absolutely no experience in running a wrestling event using TrackWrestling, I have absolutely no idea of what most of it means. I would not even benefit by a Gold Membership as I do not receive emails on my cell phone and I refuse to text (a character flaw on my part?). Those who do run events or who want immediate notifications sent to them should find the page very useful, though.
In a perfect world TrackWrestling would allow me to save and/or print all of a tournament's brackets in a PDF format as a few other tournament software packages do. But appeasing my requirements is not their goal, nor should it be. What they do better than anyone else is to provide accurate coverage and cost efficient management of wrestling events, as well as building a huge database of results to be used for seeding purposes.
Take a look at the "What's New" page. It imparts to this viewer that TrackWrestling strives to serve the wrestling community better, whether by their own ideas or by listening to feedback from TrackWrestling users, or both. Their Website improvements are indicative of the services they can and wish to provide to their users. They are not just coasting.
For those who do not remember 1988...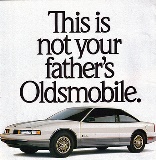 ---
© 2013 by Louisiana Wrestling News
You may not make electronic copies of these copyrighted materials nor redistribute them to 3rd parties in any form without written permission.