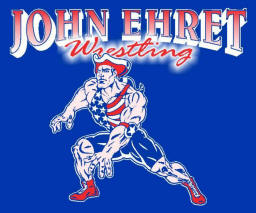 Coach Bryan Crayton of John Ehret High School in Marrero is seeking an assistant wrestling coach for the 2014-15 wrestling season.

John Ehret has a storied wrestling tradition. Started in 1978 under Coach Billy Duplessis, the Patriots won a Division II state championship in 1979. Ehret has crowned four Division I state champions and seven Division II ones. They have had eleven Division I runners-up and three Division II runners-up. Dean Tessitore coached the Patriots for 18 years (1995-2012), followed by for Ehret state champion Daniel LaFleur for the 2013 and 2014 seasons. Former Patriot Bryan Crayton (Ehret '99) will take over the head coaching position for the 2014-15 season.

Interested parties should contact Coach Dean Tessitore via email at westankwrestling@hotmail.com for more information.