| | | |
| --- | --- | --- |
| | | Fini |
---
Division II - 106 pounds: Central's Gouedy shakes off injury to repeat for the Wildcats
March 25th, 2016 | Written by: Editor

Austin Gouedy was Central High School's first state runner-up in 2014, and a year later the first state champion for the Wildcats. He can now add "first two-time state champion" to his Central resume after an 11-5 win over Teurlings Catholic's Colten Sonnier.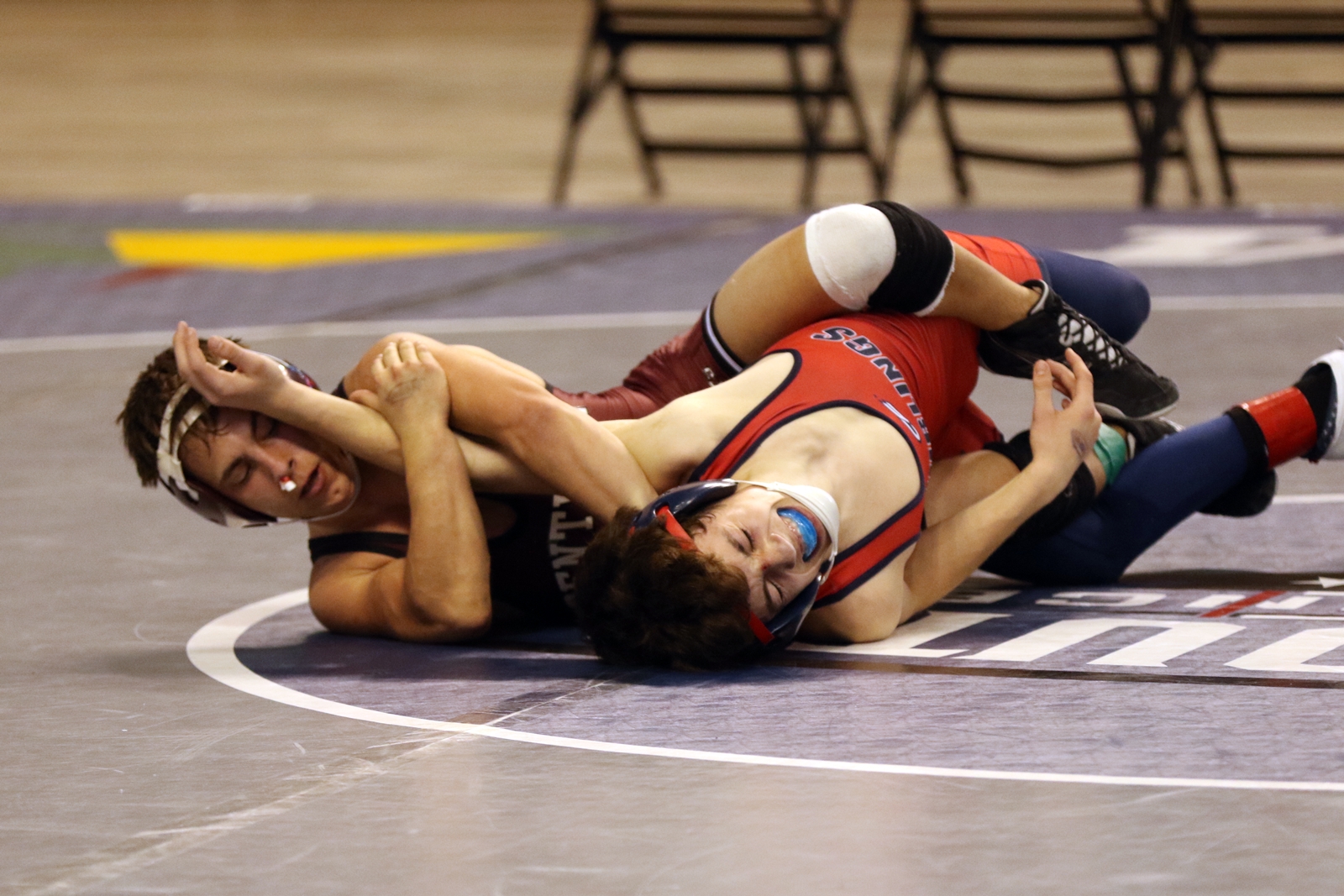 Synopsis

Austin Gouedy's reign as the defending Division II state champion was threatened early via a 10-6 loss to Rayne sophomore Cooper Simon in the semifinals of the Warrior Open. The Central junior avenged that loss the following week with a championship at the Wildcat Open, but had very difficult finals matches at the Spartan Invitational (a 9-2 loss to Holy Cross' Michael Lundin) and the Division II Lone Survivor (a fluke pin in 17 seconds by Byrd's Clay Celli). Brother Martin's very able second-stringer Daniel Croy kept him from the Zachary Big Horse finals, and after a loss to St. Amant's Tyree Morris at the Louisiana Classic, he was shown the exit early when Morris failed to reach the semifinals. The last thing he needed was an injury, but that is what happened in the quarterfinals of the Ken Cole. Come the Greater Baton Rouge Championships, however, he was back in form as he defeated a Division III finalist, a Division I third-place finisher and a Division I runner-up to win his second GBR title.
Regardless, Gouedy was not the favorite at the state tournament. That distinction went to freshman Colten Sonnier of Teurlings Catholic. Sonnier earned the spot via two wins over Michael Lundin of Holy Cross at the Louisiana Classic, as well as with higher finishes (fourth) than Gouedy at that event and the Ken Cole. While Sonnier had a loss to fourth-seeded Chris Montalbano of Rummel, Sonnier's other losses were to Division III state champion Brennan Langley of Basile (twice, but Sonnier won their third meeting) and then to the cream of the Division I competition - Varnado and Croy of Brother Martin, Fuselier of Sulphur, Stein of St. Paul's, Bernard of Dutchtown and Menard of Comeaux. Montalbano had two Division II losses to Bryson Falcon of Belle Chasse, who was seeded third.
Falcon placed third with a 10-5 decision over unseeded Bayley Hebert of Live Oak. Hebert upset Montalbano in the consolation semifinals. Montalbano came back strong with a 16-1 technical fall over North Desoto's Matthew Martin to place fifth.
Placers


| | | | | |
| --- | --- | --- | --- | --- |
| Place | Name | School | Seed | Year |
| 1st | Austin Gouedy | Central | 2 | 11 |
| 2nd | Colten Sonnier | Teurlings Catholic | 1 | 9 |
| 3rd | Bryson Falcon | Belle Chasse | 3 | 10 |
| 4th | Bayley Hebert | Live Oak | >8 | 9 |
| 5th | Chris Montalbano | Rummel | 4 | 9 |
| 6th | Matthew Martin | North Desoto | 8 | 10 |
Early and Consolation Rounds
R1: Falcon (BC) over McCollister (SHW) Fall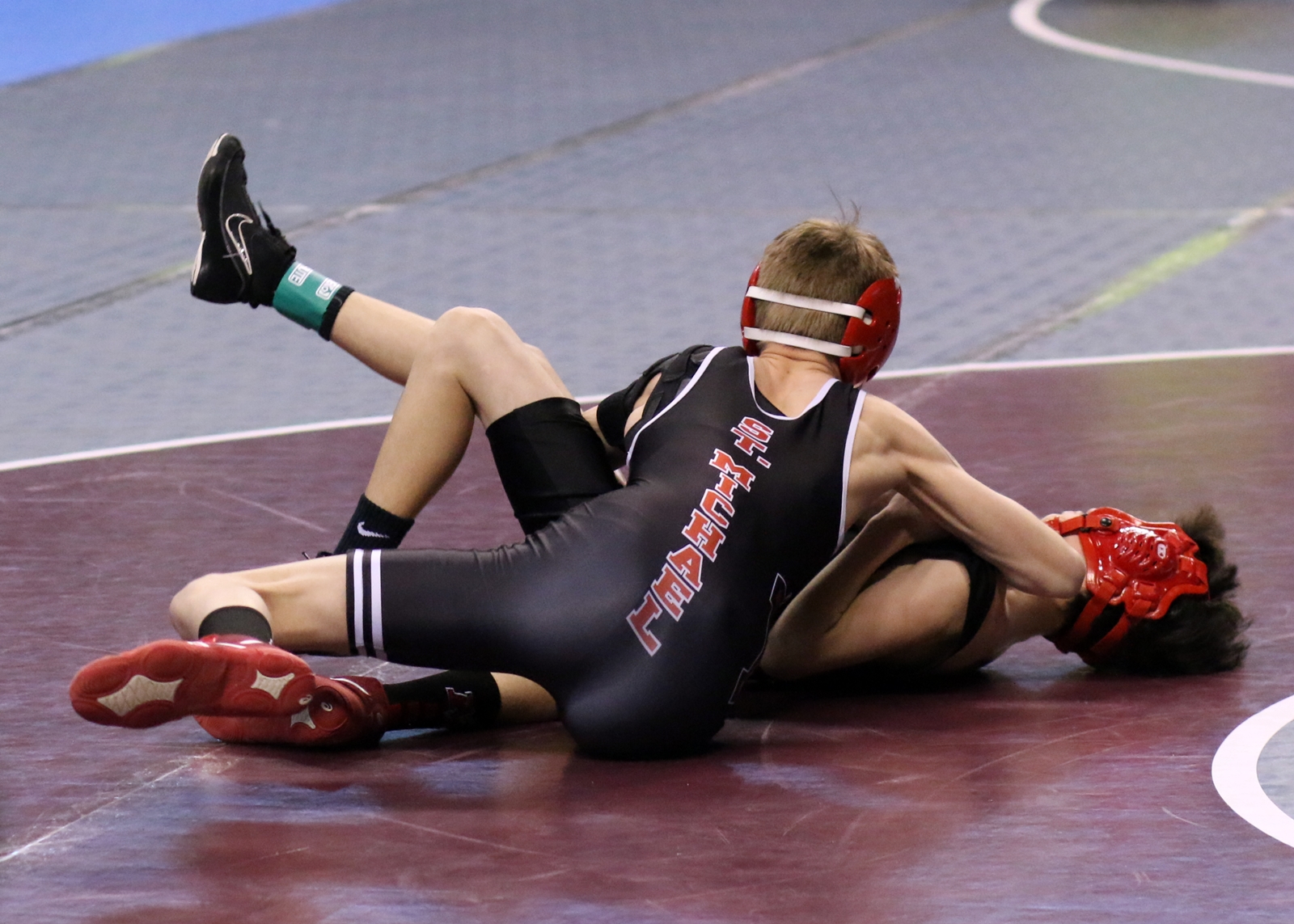 R2: Allen (StMi) over Mier (NS) 0:28
C3: Hebert (LO) over Allen (StMi) 4:12
C3: Montelaro (EJ) over Bounds (BOS) 4:10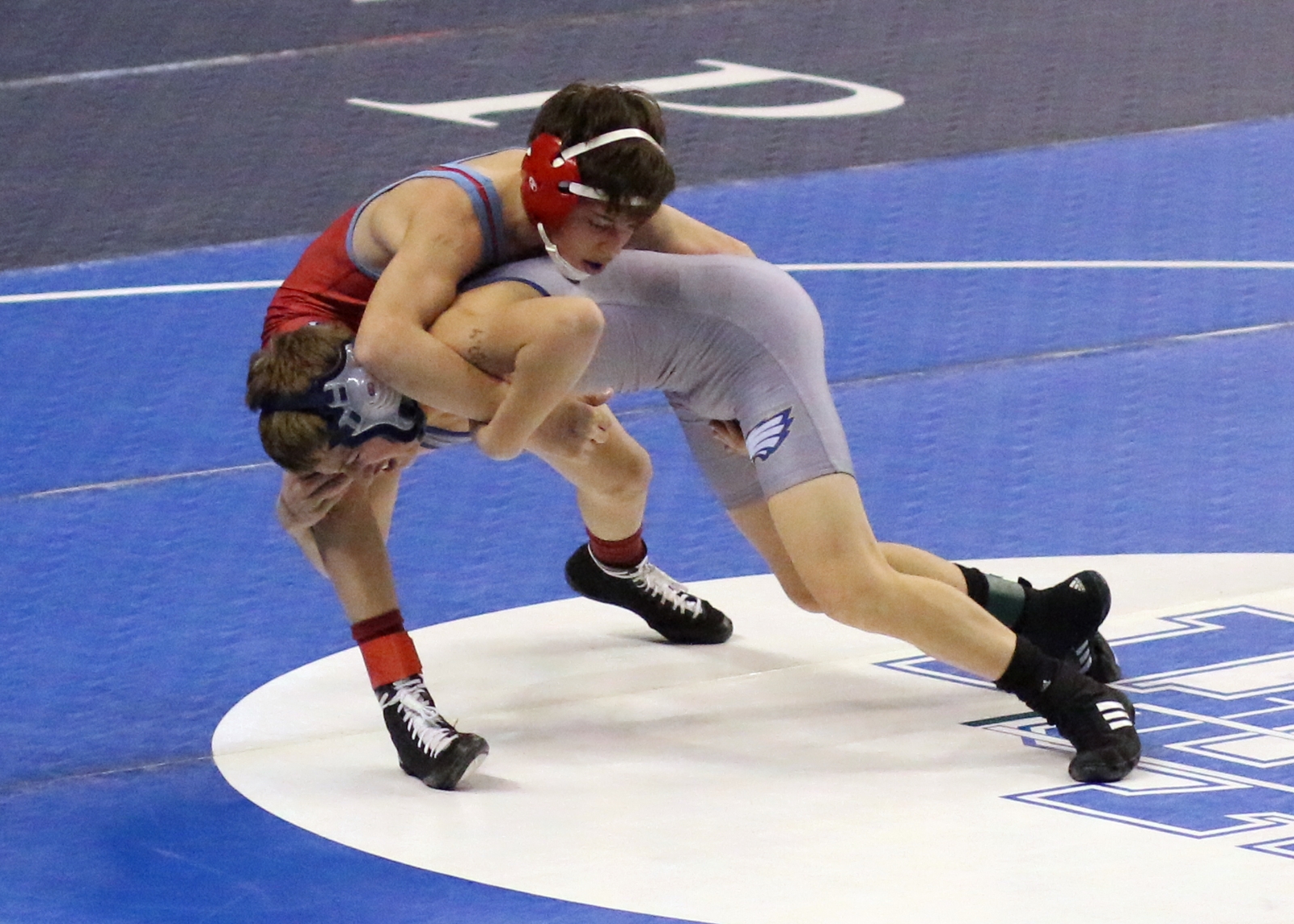 CSF: Hebert (LO) over Montalbano (RUM) 2:50
Quarterfinals
(1) Colten Sonnier (TC) pinned (8) Matthew Martin (ND) in 0:43.
(4) Chris Montalbano (RUM) pinned (5) James Montelaro (EJ) in 0:41.
(3) Bryson Falcon (BC) pinned (6) Sean Thevenet (RAY) in 5:14.
(2) Austin Gouedy (CEN) pinned (7) Ethan Allen (StMi) in 1:55.
Semifinals
(1) Colten Sonnier (TC) pinned (4) Chris Montalbano (RUM) in 2:36,
avenging a previous fall to Montalbano on December 5th.
(2) Austin Gouedy (CEN) pinned (3) Bryson Falcon (BC) in 3:18.
Championship Consolation Rounds
(3) Bryson Falcon (BC) defeated Bayley Hebert (LO) 10-5 to win 3rd place. Hebert pulled an upset when he defeated Montalbano via a fall in 2:50 in the consolation semifinals.
(4) Chris Montalbano (RUM) defeated (8) Matthew Martin (ND) via a 16-1 TF to win 5th place. Martin advanced higher than his seeding with a fall in 1:51 over #5 James Montelaro of East Jefferson.
Finals
(2) Austin Gouedy of Central defeated (1) Colten Sonnier of Teurlings Catholic 11-5.
---
© 2016 by Louisiana Wrestling News
You may not make electronic copies of these copyrighted materials nor redistribute them to 3rd parties in any form without written permission.