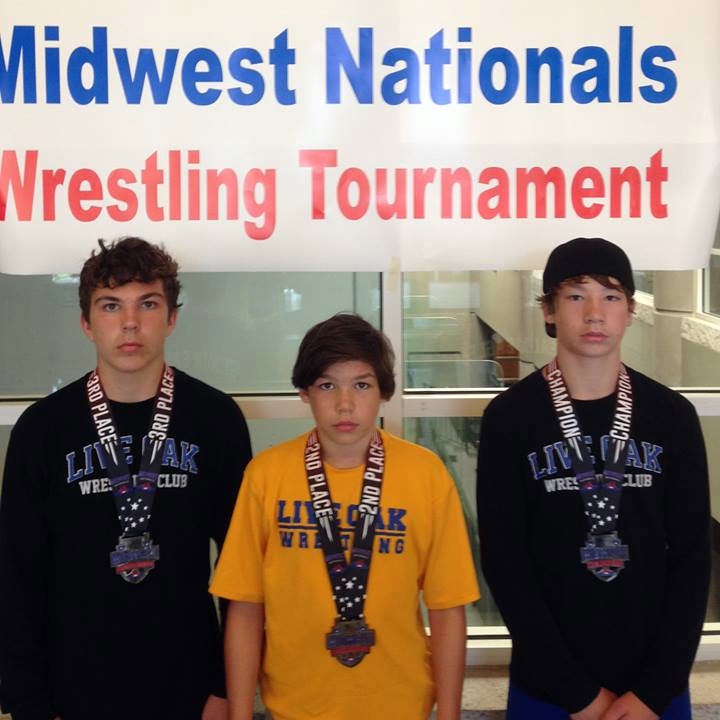 Medalists Anthony Dodson, Rayden Ingram and Camdyn Ingram
Competing in the 7th-8th Grade 111-119 lbs. bracket, Camdyn Ingram won his first match via a fall in 0:32. He then won his quarterfinals match 7-3, his semifinals match 2-0, putting him into the finals match against William Hillard of the Triad Wrestling Club, who had pinned all of his opponent on the road to the finals. Hilliard's pin streak was halted by Ingram, who won a 3-1 decision for the championship.
Anthony Dodson also competed in the 7th-8th-Grade division at 118-128 lbs. Dodson won his first round match in 0:55 but then fell 2-1 in a Sudden Victory match in the quarterfinals. In the second consolation round Dodson scored a fall in 1:46, and 8-4 decision, a fall in 1:22 and, in the match for third place, Dodson pinned his opponent in 2:01.
In the 5th-6th-Grade Division, at 86-92 lbs., Rayden Ingram got to the finals with an 8-0 major decision, a 9-2 quarterfinals win and a tight 1-0 semifinals victory. In the finals he lost to Jordan Blew of Force Wrestling.
The remaining Ingram, Tony, went 1-2 in the 9th-10th-Grade 220-249 lbs. weight class. Posting an even 2-2 record was Mason Middleton in the 11th-12-Grade 124-135 lbs. weight class. Along for the experience a tournament like this provides were Jordan Griffin and Micah Downs.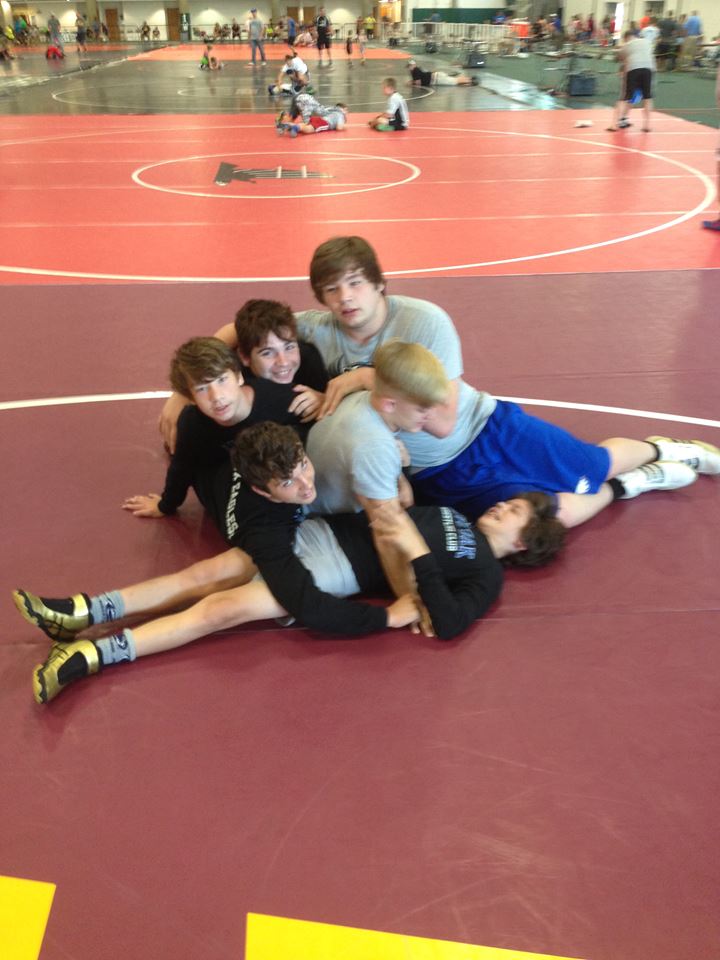 Playing around between matches