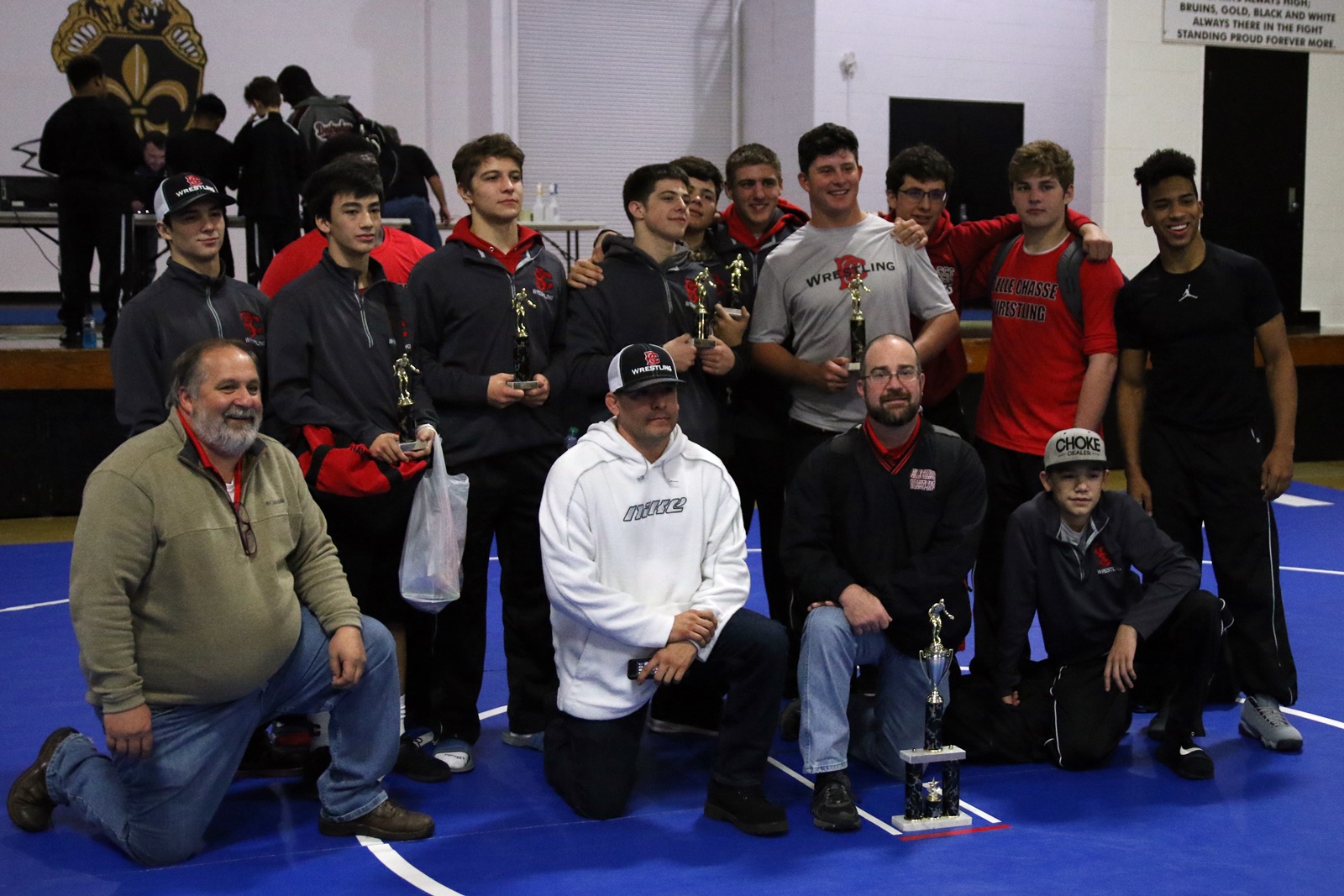 The Belle Chasse Cardinals won
the third Bruin Invitational
Belle Chasse won two championships and had six others place 2nd through 4th to win the 3rd Bruin Invitational, held at Bonnabel High School. In a field of 17 teams, the Cardinals scored 163 points, which was nine points more than runner-up John Curtis. Grace King placed third with 111 points. Anthony Berlinghoff, at 145 lbs., and Brett Dingler, at 220 lbs., placed first for Belle Chasse.

East Jefferson's Nicholas Shields won the 132 lbs. championship, coming from behind to pin Grace King's Mauricio Ballesteros in 5:25. Shields had lost to Ballesteros four times before this match, and was awarded the Outstanding Wrestler award.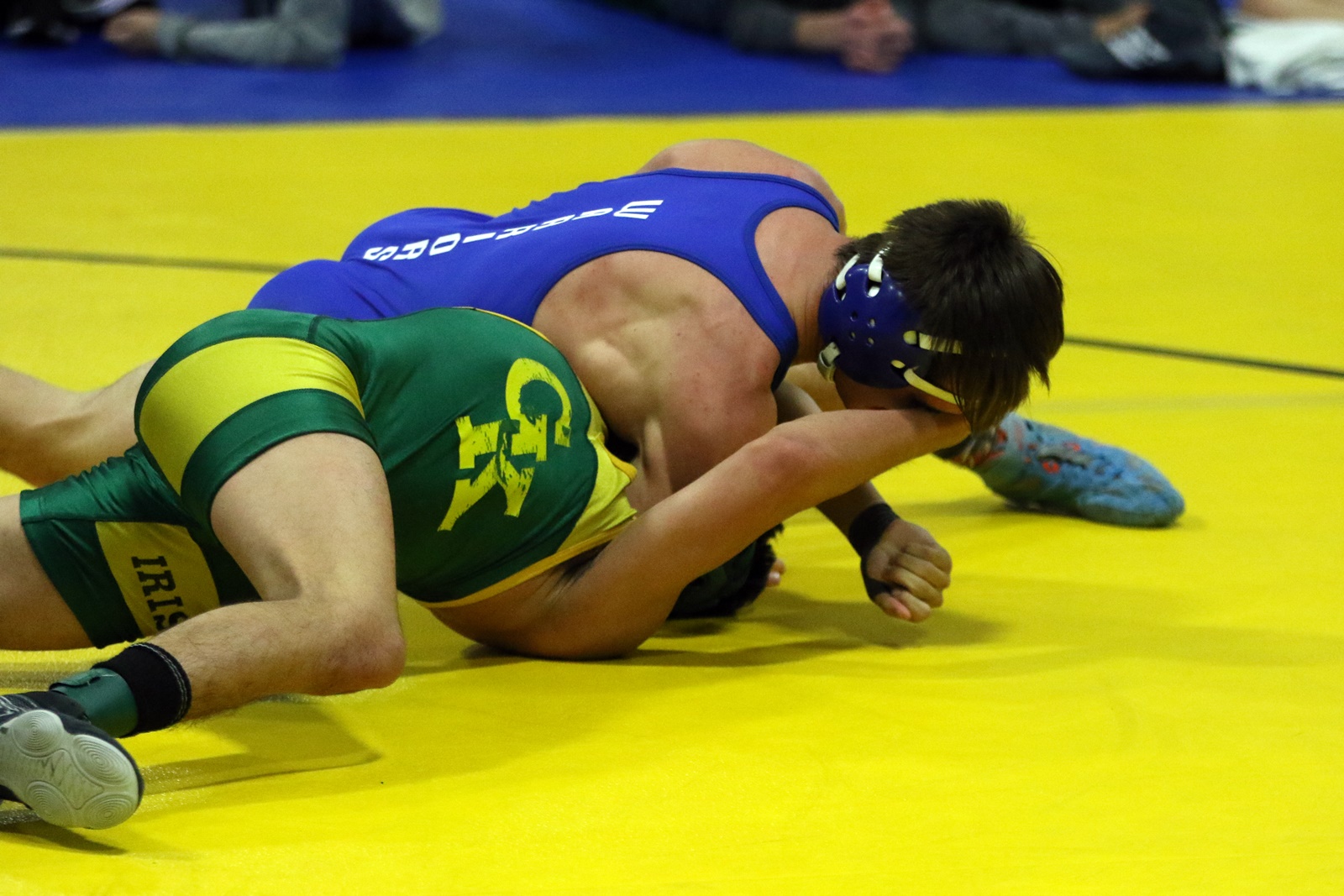 Outstanding Wrestler winner
Nicholas Shields of East Jefferson