| | | |
| --- | --- | --- |
| | | Fini |
---
Former Crusader Kyle Delaune ends college career with 2nd NAIA All-American finish
March 15th, 2017| Written by: Editor
Kyle Delaune, a 2013 state champion and 2012 runner-up for the Brother Martin Crusaders, ended his senior year as an NAIA All-American for Tennessee's Cumberland University with a 6th-place finish at the NAIA National Championships. Delaune also earned All-American honors in his sophomore season with a 4th-place NAIA National Championships.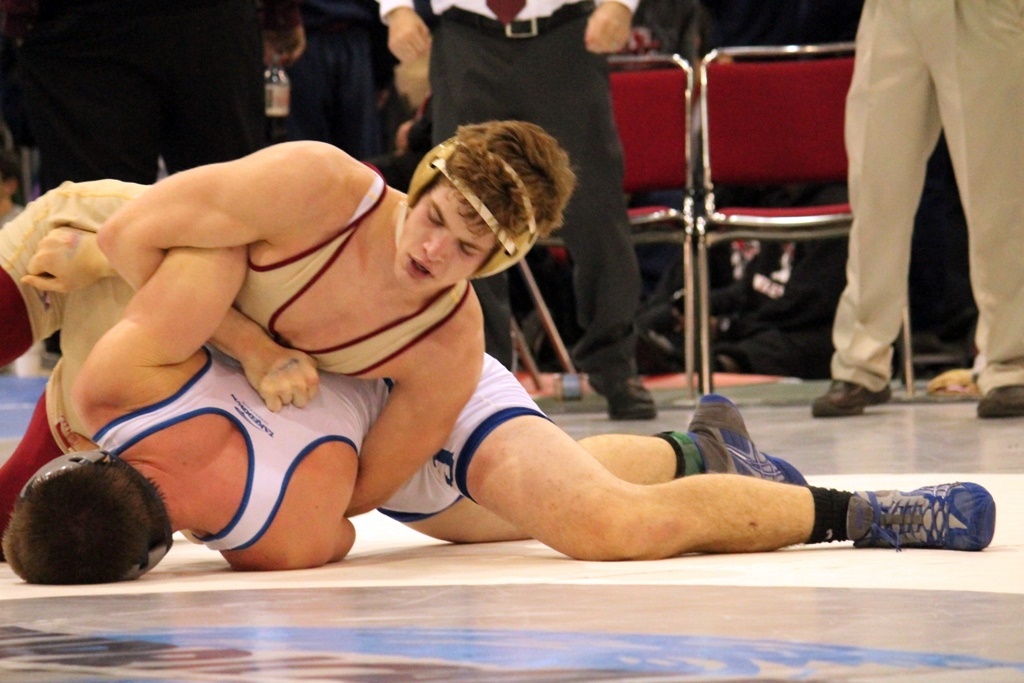 Kyle Delaune in the 2013 Louisiana State Championships
At the 2017 NAIA National Championships, Delaune lost by two points in the match for 5th-place. In 2015, after losing his first match, Delaune ran off five consecutive wins to place fourth.
In his four years at Cumberland University of Tennessee, Kyle Delaune, a Brother Martin state champion in 2013, was honored with two All-American picks, three All-Mid-South Conference second team spots and an Academic All-Mid-South award in 2017.
Delaune was also selected for the All-Mid-South second team in his freshman and sophomore seasons. In his four years at Cumberland Delaune posted a record of 85-44.
In his freshman year, he compiled a 24-11 record. He placed fourth at 174 lbs. at the Cumberland Open and third at the Mustang Open.
As a sophomore Delaune posted a 19-14 record and won his first All-American status with a fourth-place finish at the NAIA championships. His record was 19-14 that season.
As a junior, Delaune went 25-9 and placed second at the Georgia College Open. and second at the Mid-South Conference Championships.
In his final year of his career, Delaune entered the NAIA Championships a 17-10 record. Delaune placed sixth in the NAIA National Championships and earned All-American status for the second time. He was also picked for the Academic All-Mid-South team.
---
© 2016-7 by Louisiana Wrestling News
You may not make electronic copies of these copyrighted materials nor redistribute them to 3rd parties in any form without written permission.