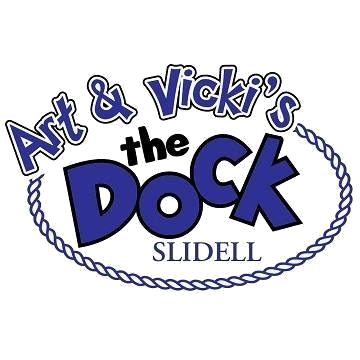 Art & Vicky's the Dock in Slidell was the perfect venue for he first beach wrestling event ever in Louisiana. Held on Saturday, August 4th, the 2018 Beach Brawl, sponsored by the Wrestling Academy of Louisiana, was a tremendous success.

Current and former Louisiana wrestlers and legends came to participate or watch the event, undeterred by some intermittent rainfall. Graduates who will be or have competed on the collegiate level (school in parentheses) included three-time (2012-14) Division II state champion Cody Hill of Live Oak (University of Chattanooga), four-time (2011-14) Division III state champion Trevor Schermer of Brusly (Iowa Lakes C.C.), 2014 Division I state champion Conor Karwath (Williams Baptist University in Arkansas) and 2018 Division II state champion Dane Harter (Ithaca College in New York).

Other former state champions in attendance included Jim Ballantyne, Jr. (Pearl River - 2014-15) and Baret Sanchez (Brusly - 2013). .

Current Louisiana high school wrestlers included 2018 Division II state champions Clayton Hill and Camdyn Ingram of Live Oak, who will be juniors in the 2018-19 season, and 2018 Division I runner-up Dyllon Bernard of Comeaux who is entering his senior year. Michael Lundin (Holy Cross - 2018) and Morgan Manuel (Rayne - 2018), both in their senior years, were also among the participants. Brody Gray of Northside, who should be a Division II state championship contender in his upcoming senior season, attended but did not compete in the event, preferring not to risk an injury prior to the start of the high school season.

There were several notable wrestlers from the past few years: Jordan Giewat of Jesuit (as well as parents Gary and Kelly), now an official and a student at the University of Louisiana-Lafayette, Jacob Routon of Church Point, who will be attending the Maine Maritime Academy this fall, Lafayette Scrappers coaches Adam Porche and Glenn Bernard, and officials Andrew Mullet and Ian Ballantyne.

Worldwide official Cody Hesser was in attendance, as was former Andrew Jackson and Fontainebleau coach, and current Fontainebleau athletic director, Rick Zimmer.

Due to the stellar attendance and general great time the wrestlers and spectators evidenced, Coach Jimmy Ballantyne stated a second event may be scheduled for August 25th.