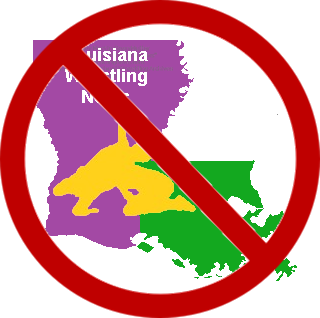 The 2020 State Wrestling Championships
brought to you by:
Facebook, Annabelle Signorelli (via Dexter Bass), Phayne Waguespack Braud, John Tademy, Paul Ulfers, Jon Yokubaitis and Stephen Broussard, among many others.
February 14th-15th, 2020
CenturyLink Center
Bossier City, Louisiana
COVER
Please note that records indicate losses only to Louisiana competition. Forfeits and defaults are not counted. Out-of-state wins are counted, as it just plain looks better!
Paste

punkin3216

in "PPV Sign in" to see videos
Corrections
Comments
Contact
© 2020 by Louisiana Wrestling News