WE ARE

WRESTLING-SPECIFIC MEDIA

Fini
---
2021-22 Tournament season begins on Saturday
November 4th, 2021| Written by: Staff writer
The 2021-22 wrestling season has begun.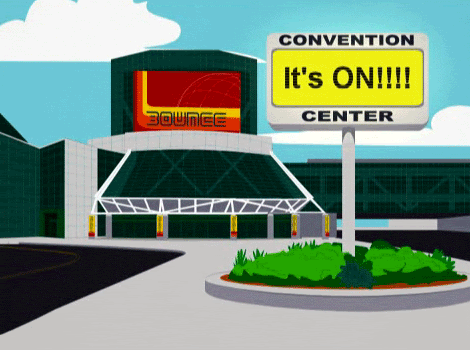 By the time the Louisiana Wrestling News went to print on Wednesday, St. Paul defended their 2021 Division state championship with an 83-0 trouncing of Mandeville, and Rummel got the best of Belle Chasse 54-18. Results were not available for the tri-meet between NOMMA, Pearl River and Walker, nor for Catholic at East Ascension.
Any form of "trounce" is something I prefer not to use, but "eked by" does not work well re an 83-0 score. One should note, however, that the St. Paul Wolves are the defending Division I state champions and that they received 24 points via forfeits. Fielding a full team in early November, before the LHSAA football season is over, is a luxury common to teams that win Division I titles. It also is customary for such teams to have more experienced competitors. Of the 10 wrestlers who faced each other during the St. Paul-Mandeville match, the average school grade for the Wolves was midway through their senior year (tough in November, but the numbers do not lie) while the average Skipper was only a fifth-way through his sophomore year (that is much more accurate for November, just do not tell the seniors).
Rummel and Belle Chasse were also hit by forfeits, though the Cardinals suffered more, giving up 18 points in a match in which the Raiders prevailed in six of the nine contested bouts.
Three tournaments are scheduled for Saturday, November 6th, and teams from every wrestling part of the state will be represented.
| | |
| --- | --- |
| | The Warrior Open, which has been held on the day of the LSU vs. Alabama football game since at least 2012, will be held at St. Michael the Archangel school in Baton Rouge. Participants as on November 4th are Acadiana, Airline, Baton Rouge, Catholic, De la Salle, Dutchtown, John Curtis, Lakeshore, Lafayette, Live Oak, McKinley, Plaquemine, Sam Houston, St. Amant and the host, St. Michael. Look for two-time defending Division I state champion Ernie Perry of Airline to begin what might be a third-consecutive undefeated season. Others to keep an eye on are Acadiana's Luke Lafleur, Kade Moran of Baton Rouge, Grant Grizzaffi of Catholic, De la Salle's Colin Veron, Cole Mire of Dutchtown, Preston Curtis of John Curtis, Lafayette's Jenson Bergeron, Alejandro Canas of Lakeshore, Live Oak's Rayden Ingram, St. Amant's Ephraim Craddock, Dorion Wilkerson of the host team (if he is weight-certified) and Tyler Roach of Sam Houston, Plaquemine only has one wrestler entered, but it is unknown as to who it might be. I am thinking perhaps eighth-grader Jamorius Mitchell, who is certified at 113 lbs. and may not be one the football team. McKinley did not participate in the 2021 state championships and I am not sure of whom to watch on the Panthers' team. |
[OK - that was six lines of "way-too-much-research-this-early-in-the-season-particularly-since-I-started-at-10:30-p.m."]
| | |
| --- | --- |
| | The Rummel 8 has the potential to be a "killer' event. Brother Martin, Brusly, Holy Cross, Jesuit, Riverdale, St. Paul and Teurlings Catholic (in a rare early-season event of this caliber) will show their wares along with the hosting Rummel Raiders. The Crusaders, Blue Jays, Rebels and Scottish Rebels have 14 entrants listed. The Raiders have 12 followed by 11 for the Wolves, six for the Panthers and five on the Tigers' squad. Will the schools who placed 1st, 2nd, 4th and 6th in Division I, and 1st and 4th in Division II enter their first-string wrestlers? If so, this will be an event to see. |
| | |
| --- | --- |
| | At Pearl River's Rumble on the River expect to see (# of entrants) Belle Chasse (7), another Brother Martin squad (10), Chalmette (10), Covington (7), Fontainebleau (15), Mandeville (13) NOMMA (19) and hosting Pearl River will have 16 Colonels. Pearl River has a young squad with 16 of their 20 members being sophomores and freshmen. Belle Chasse has junior Caleb Andrews, who placed second at the Division II state championships, and he will be leading a mostly "middle aged" team. There are enough freshmen and sophomores, though, to keep Coach Michael Cronin threatening in Division II for the next few years. NOMMA should show some prowess on the mats as only three of their 11 members are freshman and sophomores. Chalmette is a predominantly young squad but has a nice compliment of juniors and seniors to enhance the growth of their younger teammates. Covington's squad is similar to Chalmette's, Fontainebleau's team just keeps getting bigger, and that could bode well for the Bulldogs. Look for David Cuccia to have a good year. Mandeville is a young team, as described above, and NOMMA, while small in size, has a nice assortment of experienced wrestlers to help the younger one along. As for Brother Martin, depending upon whom they send, they could dominate the event or perhaps find some tough matches on their way to finals rounds. |
Flyer for the Warrior Open and the Rumble on the River are available on TrackWrestling. Wrestling times are not yet listed for the Raider 8.

---
© 2021-22 by Louisiana Wrestling News
You may not make electronic copies of these copyrighted materials nor redistribute them to 3rd parties in any form without written permission.