WE ARE

WRESTLING-SPECIFIC MEDIA

Fini
---
Tidbit #1: General results, Jesuit's Grant Hebert and Rummel's Davell Dixon
February 19th, 2022| Written by: Staff writer
I imagine all of you with your Facebooks and Twitters and texting and iPhone 13 Pros and Androids and TrackWrestling and attendance or just words of mouths know what happened last weekend at the River Center.
I was certainly no help. Forget how much predictive work I did on a "Friday Recap" of the state championships on the prior Wednesday and Thursday, just to make sure I did not stay up into the wee hours of Saturday to do it. And it worked, although it did take long enough to forgo my using any photographs when I finally published it. But publishing that recap meant SWEET FANNY ADAMS, DIDLY & NOT A SAUSAGE* as I did not publish the new index page with a link to the recap.
* I was amazed at the list of synonyms for "absolutely nothing,"

which ranged (backwards alphabetically, I guess) from "zilch" to "bugger-all," with a lot of more rustic British slang phrases.

I felt obligated to mention a few, so "Bob's your uncle."
As compensation for my stupidity I will try to off erwhat I call "Tidbits" regarding things I learn when writing the webpages and sorting through the photos. Granted, much of said "Tidbits" will be repeated in the final article, but it at least shows work is being done.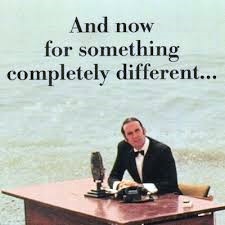 Brother Martin reclaimed the Division I team championship – with emphasis. That was no surprise, nor that the Brother Melchior Trophy was theirs before the finals started.
Teurlings Catholic did not need to take back anything. They won their 10th Division II team championship at the weigh-ins and added 54.5 points when all was said and done, without needing a phone call to Georgia. Shaw however, in their best finish at a state championship event, presented more of a challenge than this pundit expected. In 2021 the Rebels won by 70.5 points over North Desoto. I thought they would win this season by a larger margin. The Eagles thought otherwise, scoring 269.5 points, easily outdistancing rival Rummel by 51.5 points.
After trailing Brusly by a point after Friday's action, Basile took a little time to assert themselves re defending the Division III team title. Having 11 semifinalists on which to start Saturday's wrestling probably helped, and they eventually outscored runner-up De la Salle by 58.5 points.
The Bearcats also reclaimed the Division III Brother Melchior Trophy for the third consecutive time prior to the start of the finals. (Read the sentence carefully if you believe you see a problem with the math.)
Brother Martin apparently was not as angry this season as they were in 2018, the year after they lost to Holy Cross. In 2018 the Crusaders won by 86.5 points over runner-up Jesuit. Forty-one points was a fine margin this year, though. And re their fourth-place finish in 2021 – that was the lowest they placed since 1975 when they were ninth.
That's not a bad thing. It means the Crusaders placed in the top three spots for 46 consecutive years.
Basile's 58.5-point margin was 29 points higher than last year's. (Did everyone get 29.5?)
Upsets are fun to mention. Let's start with Division I.
The lowest seed to make the finals was #14 Grant Herbert of Jesuit. At #14 he was not just off the RADAR – I do not think he even had clearance to takeoff. But takeoff he did by defeating third-seeded Cole Gross of Dutchtown in Round Two, #6 Berend Grandt of Baton Rouge in the quarterfinals and then #7 Brennan Chiasson of Hahnville in the semifinals. (Chiasson had defeated #2 Jon Michael Cuba of Catholic in the quarterfinals.) Herbert was 16-15 upon entering the tournament. By no means, though, did he lose to just anyone. 2022 state champions Mason Elsensohn of Brother Martin (twice), Jacob Houser of St. Paul, Carter Burgess of Rummel, Glenn Price of Shaw and Ethan Boudreaux of Teurlings Catholic (twice) account for seven of his 15 losses. Four other losses were to opponents who placed at the state championships and two were to wrestlers expected to place. He defeated a Division I fifth-placer, two Division II third-placers and a Division III runner-up.
In the finals Herbert fell to top-seeded Mason Elsensohn of Brother Martin 12-5. Elsensohn, a 2021 Division I runner-up, had lost only one match all season. And that was in November, to a Texan.
[Photos left and center] Jesuit's Grant Herbert attempts a nearside cradle and then puts Hanville's #7 seed Brennan Chiasson on his back, leading to a semifinals fall in 3:29.

[Photo right} Hebert appears to favor his right foot as he walks off of the mat after the Chiasson match.
The five points Herbert scored on Elsensohn were the third most points scored on the Crusader all season. A kid from Heritage, Tennessee scored six points in a Trey Culotta Invitational match Elsensohn won 8-6 in SV. That kid won his state regional handily. The Texas kid scored 11 against Elsensohn. That kid, on the day this was published, won the Texas UIL state championship at 126 lbs. He was seeded third and defeated the #1 seed 11-4.
Herbert may not have been 100% during the finals. He appeared to walk a little gingerly off of the mat after his semifinals win. A little more Herbert would have just released a little more Elsensohn, though, and nobody wants that. Herbert did great and should be extremely proud of his accomplishment. But make no mistake – Elsensohn "owned" 132 lbs. this season in Louisiana (and in Tennessee and Alabama).
Herbert is why I have said for years that Jesuit gets 20 points just for showing up. Some Blue Jay always does the unexpected. There were 12 other 14th seeds (one evidently did not make weight on Friday). They averaged 2.75 team points each. Herbert scored 24 for the Blue Jays. Take note: Herbert is a junior.
The lowest seed to win a state championship was #5 Davell Dixon of Division II Rummel, at 285 lbs. The Raider senior had a rather mundane 14-10 record on the season, albeit he did place third in the District 9-5A Championships. His 14 wins were not over extraordinary opponents (aside from the fact that they are all wrestlers, which makes them superior, of course, to all other high school athletes). His losses, though, well, that is another story. Imagine, if you will, a season in which you faced Division I Jesuit's state champions Dennis Dougherty and Spencer Lanosga, Zachary runner-up Ashton Freeman and third-place winner Bryant Breska of Chalmette (twice)? Add Shaw's 285 lbs. second seed Raymond Howard (twice), third-place winner Kole Hayes of Teurlings Catholic, top-seeded Tre`Von Williams of Rayne and, just for fun, Pearl River's behemoth Gabriel Whittington (whose season unfortunately ended via an injury at the Louisiana Classic).
[Photo left] Rummel's Davell Dixon pulls Shaw's Raymond Howard back to the mat in the second tie-breaker period, preserving a 2-1 lead en route to winning the Division II 285 lbs. state championship.

[Photo right] An exhausted Dixon after 8:00 on the mat.
Dixon started the state championships with a bye. His next two matches consisted of little more than that. In Round Two he pinned McKinley's Antonio LeDuff in 0:15. In the quarterfinals Dixon pinned #4 Hayes in 1:00, avenging a 2:11 fall to Hayes in the Louisiana Classic. He then pinned #8 Jeremy Beaner of Caddo Magnate, despite that Beaner was kind enough to upend Rayne's top-seeded Tre`Von Williams in the quarterfinals, in 0:36.
In the finals he faced Shaw's Howard for the third time. Howard won the previous two matches, but not easily. The first was a 6-0 decision in a January 5th dual meet. The second was a 7-5 SV match in the Ken Cole fourth consolation round.
This match went even longer. The two were tied 1-1 after the SV round. In the first tie-breaker period Howard was penalized a point for stalling on top with five seconds remaining. Dixon was unable to score an escape in that round, and if he did not ride-out Howard in the second tie-breaker period, he would be on the bottom again for the UTB period. Howard was able to stand up, but Dixon pulled him back to the mat and end the round unscored upon to win the title.
John Simmons, Jr. of Northside placed fifth and scored 13 points for the Vikings. Dixon was expected to do that. He scored 30 team points instead for Rummel, exceeding expectations as several of his teammates did, leading to an unexpected third place finish for the Raiders.

---
© 2021-22 by Louisiana Wrestling News
You may not make electronic copies of these copyrighted materials nor redistribute them to 3rd parties in any form without written permission.