WE ARE

WRESTLING-SPECIFIC MEDIA

Fini
---
Seven Louisiana wrestlers take home top honors at national tournaments
April 10th-11th, 2022| Written by: Staff writer
Six Louisiana high schoolers came back from two national tournaments as champions. Kash Clementi, Richie Clementi, Natalie Davis, Jacob Elsensohn,Tedrick Lee, Jr. and TreVon Williams all entered events and came out unscathed, either in Independence Missouri, at the Adidas Nationals, or at the Spartan Nationals in Jacksonville, Florida.
[Spartan Nationals - Jacksonville, Florida]
Adidas Nationals - Independence, Missouri
Louisiana has another high school folkstyle girls All-American champion.

Natalie Davis, a freshman at Haughton High School competing for the North Desoto Wrestling Academy, won the girls 9-12 113.7 lbs. weight class, besting 15 others at the 2022 Adidas Nationals at the Cable Dahmer Arena in Independence, Missouri. Davis pinned her four opponents in times of 1:36, 1:22, 5:27 and 3:27. OK - there may be harder national tournaments. Those 15, however, were gutsy enough to enter the event. One can only wrestle those who show up. That's a rule. Davis still gets to say what one hears in the barber shop - "Next."

In her freshman year at Haughton Natalie went 8-21 but faced some stiff competition. Ten losses were to wrestlers who placed at the 2022 state championships with names like Caballero, Fontenot, Gilreath and Guidry. Two losses were to Division I Parkway's Christopher Strong, who was expected to place at that event. Another was to some kid from Southside who, if memory serves me, placed fairly well at the 2021 Divisions I state championships.

With the schedule she faced in her Louisiana varsity wrestling debut season, and national success against opponents from Arkansas, Illinois, Missouri, South Dakota, and Tennessee, opponents would do well to take notice.
Natalie Davis' Bracket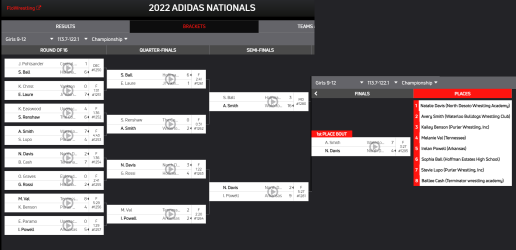 (I have yet to mention how much I hate FloWrestling. Try making that bracket on your computer!)
Davis may have been the only champion for the NDWA, but six others earned All American status. 2022 Division II state champion Hunter Addison was a runner-up. Capturing third place were Jacob Kershaw and Dominic Smith. Collin Bell placed fourth, with Kyan Jackson fifth and Nathan Adams sixth.
Aaron Jackson, Caden Robison, Marques Hampton, Matthew Gallman (the Parkway sophomore may have smiled on the ride home, knowing he defeated an All-American champion last season), Michael Washington and Samuel Jones also competed in the event.
[Need I mention again that just going to an out-of-state event...?]
The reigning Division I state champion Brother Martin Crusaders were not to be left out of the podium limelight. Thirteen of them participated. Ten placed in the top six. Bryce Hite and Gabriel Brewer placed sixth and Caiden Bordelon, Rory Horvath and Tai Leblanc walked off the mat smiling in fifth place. Ty Duncan placed third and in runner-up spots were Hunter Chabert and Kent Burandt. The "big dawg" of the Crusaders was sophomore Jacob Elsensohn, who won his first match in 1:05, his second 12-5, his third in 2:51 and his finals match in 3:16. Morgan Chabert was the champion of the girls K-5 68 lbs, beracket
[Left to right] The Crusaders with Morgan Chabert (probably soon to eclipse Gabe Dalton re most published on the LWN), Jacob Elsensohn and his hardware, Rory Horvath, Hunter Chabert and Elsensohn, the Crusaders with their coaches, the y uonger Crudaders Wresling Club member who competed on Sunday.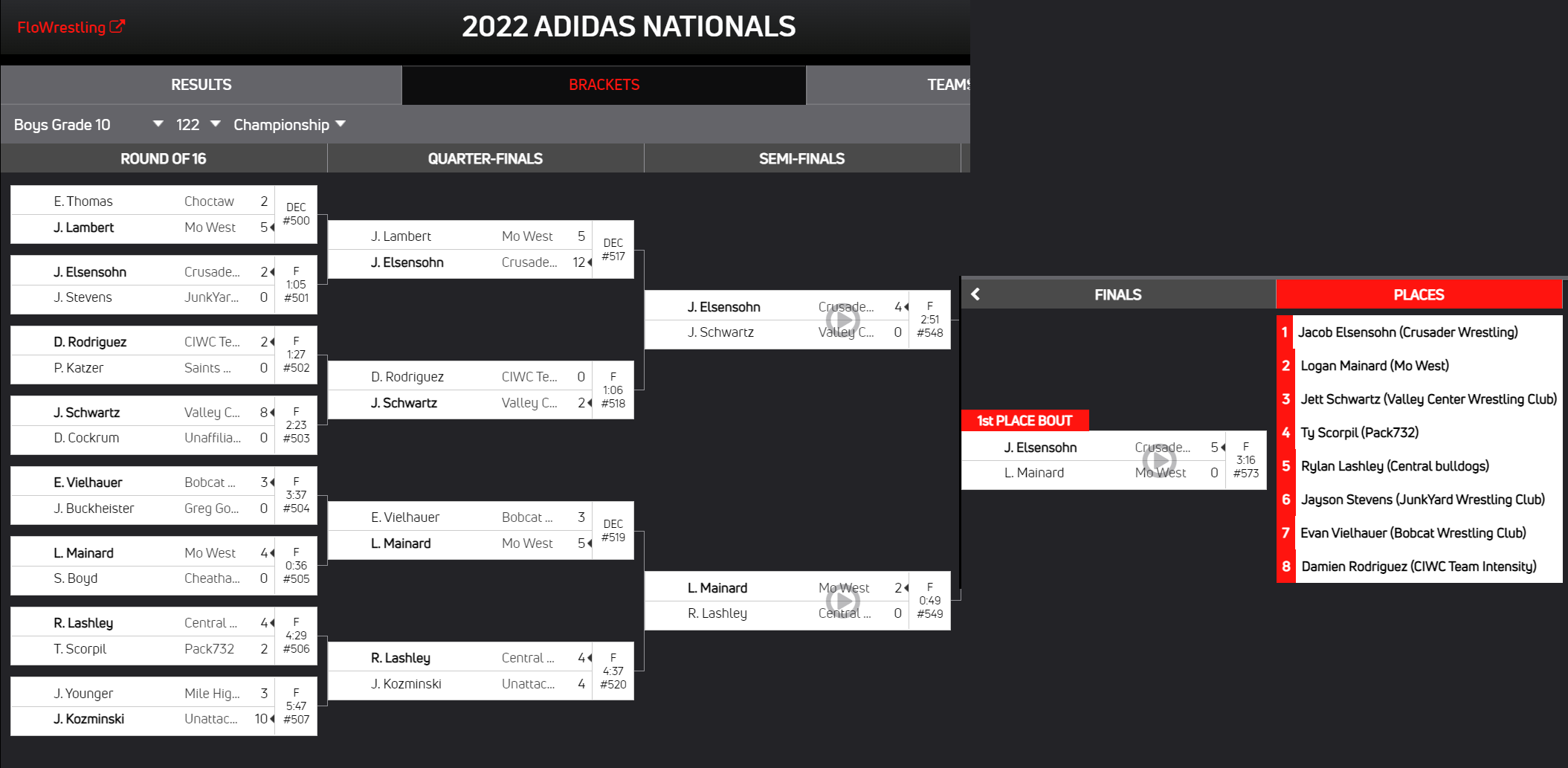 Elsensohn's Bracket
The Division II state champions brought more than I was able to find, and three of their entrants placed in the top six. Freshman Daniel Daspit placed sixth, while Chase Bernard (OK - he attends Lafayette High School) placed fifth and Division II runner-up Brennan Boyer placed second.
Sixth-place freshman finisher Daniel Daspit with Teurlings Catholic coach Brad Macha, Daspit on the podium, runner-up sophomore Brennan Boyer and the full Teurlings Squad.
Bernard on the podium, with his coaches and with his father, Glenn
The Lafayette Scrappers had a champion in Kelby Bernard, a freshman who placed second for Allen, Texas at the Texas 6A state championships in February. Bernard, competing against 17 others ain the freshman 122 lbs. weight class, took a 12-2 lead before pinning his finals opponent in 3:55. Bernard pinned two of his prior three opponents. Lafayette senior Shannon Frey placed eighth, and other Scrappers competing were Brayden Forman, Cayden Richard, Lucas Alleman and Nyan Charles.
The Rayne Wrestling Club had a champion in senior TreVon Williams. There were only three participants in the 12th grade 288 lbs. weight class, and while Williams dispatched of his first opponent in 4:41 after taking a 4-0 lead, he had a much rougher time with his finals opponent. Michael Clark of the Rolla Wrestling Club of Rolla, MO took Williams the full six minutes but was unable to score upon the Wolves' senior. Williams prevailed 1-0.
Allen Chiasson placed 4th and Jakarion Fontenot fifth. Also participating for the Wolves were Ayden Broussard and Robert Breaux.
For the Bronco Wrestling Club freshman Chevy Coleman placed fourth out of nine in the Girls 9-12 freestyle 112.8 lbs. weight class, recording a 2-2 record with two falls. In the Girls 9-12 folkstyle Coleman, one of 12 entrants at 111.8 lbs., placed fifth, losing a close quarterfinals match 9-7 and then pinning her next opponent in 1:17. She lost her consolation semifinals match and was awarded a forfeit to place fifth over the young lady who defeated her in her first match.
Spartan Nationals - Jacksonville, Florida
If one thought that a notable Crusader name was not listed on the Adidas Nationals roster, one was correct. Richie Clementi, as well as his brother Kash, were wreaking havoc 1,100 miles away in Jacksonville, Florida at the Spartan Nationals. The Clementi brothers were joined by Gladiator Wrestling Academy teammates Grant Penney, Daniel Perez and Tedrick Lee, Jr. Some of the weight classes were designated by letters, and then letters taken to decimal places, but I could decipher that Lee placed fourth in an "H" bracket and won an "H.2" one. (It is after 1 a.m. and I do not want to go down that particular rabbit hole.)
Kash, competing in the 10 and Under group, won the 65 lbs. folkstyle competition, took second place in the freestyle competition and won the Greco-Roman event. Penney, also in 10U, place second in the 120 lbs. folkstyle event. Richie, in the 15U group, rolled to first place finishes 123 lbs. in folkstyle and won his freestyle and Greco-Roman events as well.

Richie Clementi's Brackets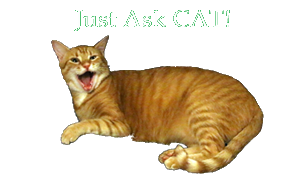 ---
© 2021-22 by Louisiana Wrestling News
You may not make electronic copies of these copyrighted materials nor redistribute them to 3rd parties in any form without written permission.