WE ARE ADAPTIVE

WRESTLING-SPECIFIC MEDIA
---
Glenn Bernard Birthday State Article Update
April 16th, 2022| Written by: Staff writer
In honor of Coach Glennn Bernard's 45th birthday, the Louisiana Wrestling News is proud to present the
1st Annual Glenn Bernard Birthday State Article Update
This momentous occasion is designed to assure the reader that progress is being made, usually on a daily basis, to provide readers with the most thorough recap of the 2022 LHSAA State Wrestling Championships available...as well as to ask them to hold off on buying photographs from someone until they know what is available for free.
| | |
| --- | --- |
| | I have to praise Topaz Labs and their "Sharpen AI" program. It will probably save close to a thousand photographs for me. I am so happy that Anna and Jonathan were there to take photographs as theirs are the only ones I would like to claim. Scruples, however (my mother gave them to me and mankind has yet to develop a vaccine), prevents me from doing that and makes me confess that a lot of my photographs were very "iffy." Topaz is like a whole new set of retinas to me! Well, in this one scenario, at least. It has little effect on blocking out the sun, peripheral vision or driving at night. It will not make it OK to watch the snowy backdrops of Game of Thrones again, but that a good thing, right? (If only I could download a Topaz App to my Alcatel flip phone and bring it everywhere I go!) It adds another step to the photo editing process, but to me it that is much preferable to the alternative. Now I use MS Photos to get rid of the really bad photos, Photoscape to crop them and adjust lighting when necessary, and then the Topaz program to sharpen those photos. Generally, I use the "Very Blurry" setting, as it would take forever to adjust each photo with one of at least 12 setting that I know of so far. Just remember, if you or some college recruiter thinks your kids are "too sharp," that's all me! |
As of today, I have completed nine Division I weight class photos, averaging just under 100 pages per weight class. Two or three weight classes a day is my limit re editing photos but I usually do a little other stuff afterward. The heavier Division I weight classes will have fewer photos - they do in all divisions - and there are less Division II and Division III photos as there are fewer matches.
The article website "skeleton" is complete and all of the links work properly. I have already added podium photos, but I am going to have to redo that after "Topazing" them so the parents will recognize their children.
I have five Division III weight class pages written, but they, as will first drafts of every other page I write, have to be proofed at least one more time.
I have weeks left to go; there is no telling how many days I may attribute to the month of March. Luckily, I have three tenants now and no major apartment tasks to substantially delay me. Granted, something else will inevitably occur, but for now, I am spending as much time as I can afford to on completing the article. Then I can get back to the unpublished Louisiana Classic photographs I still have. Just when you have forgotten about it and moved on - there it will be!
Hoping you all have a great holiday weekend, and do not forget to wish Coach Bernard a Happy Birthday.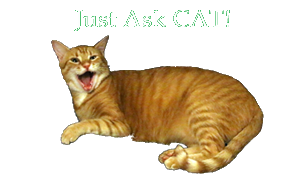 ---
© 2022-23 by Louisiana Wrestling News
You may not make electronic copies of these copyrighted materials nor redistribute them to 3rd parties in any form without written permission.