WE ARE ADAPTIVE

WRESTLING-SPECIFIC MEDIA

Fini
---
State tournament article progress
June 23rd, 2022| Written by: Staff writer
Four months and a week after the 2022 state championships and the Louisiana Wrestling News's article on the 2022 LHSAA State Wrestling Championships is still not published for general viewing. (Actually, much of it is but the reader simply does not know how to access it.) I have broken the process down into aspects that allows the reader to see the status of the process. Initially I started at "Cover pages written" but looked at the checkmarks and saw how pathetic that looked after four months had passed. So, I added some other aspects to make myself feel better.
Most of you know that a lot of the time involves the fact that my vision no longer allows me to spend six hours at a time in front of a computer screen. Additionally, well, I do have other things to do re the apartment tri-plex I own, the house in which my mother, daughter and myself reside, placating a very jealous feline and the like. I would also like to say that I very much appreciate the patience indicated by the fact that nobody has complained or even asked about the time it is taking. I choose to attribute that to understanding rather than a lack of caring any longer. Perhaps when it is finished it will come as a nice surprise. That is my "silver lining."
I have also reformatted it a little. In the past I struggled to find 42 ways to say, "This kid won," which is a webpages headline, but I did not add a lead story. I went into a seeding synopsis without indicating who won, despite that right above the synopsis is a photograph of the placers (when available). Was I thinking you would not notice that and be surprised when you got to the photos of the finals? So, I am adding a lead paragraph, and also have tried to find out a little about some of the wrestlers in the individual rounds matches of which I have photos. Did they meet during the season or last season? Was an upset really an upset or something that might have been expected. Does Richie Clementi really smile all through a match?
My daughter Camille has also been proofing my first text drafts and I will ask her to proof them online as well, after I have emended them based on her suggestions. She will make sure I do not offend young men like Spencer Lanosga, whom I will have to write about for two more years, who is much stronger than me and twice my size, and on whom any wily wrestling moves of mine will certainly lead to my vast personal discomfort.
I wish I could give you a date, but I fear I cannot, yet. Little red checkmarks will keep filling the empty boxes, though, and that will at least give you an indication that work is progressing.
Please also know that when I work on the computer I use the "Alt-Shift-Print Screen" settings, which gives MS Word a black background with white text. MS Word has a better spelling and grammar editor that MS Expression, the HTML editor that I use that Microsoft has all but disowned. However, the contrast change does not work on background images, such as the gray newsprint image I use on LWN pages. It gives me white text on the light gray background, and I can just barely read that. So, I have opted to use a green background color, such as the one in this article, which enables me to read the text. Some state article pages may be published that way, initially, but I will try to amend that. In the future, though, I will be discontinuing the use of the grey newsprint background in favor of a background color that enables me to use white text. If you want to capture a screenshot of a page but do not want to use a lot of ink should you print it, do two things. First, copy the text from the website into Word, highlight it and make it black. Then, use MS Paint to change the background color of the page to white. Everyone should have access to MS Paint or something similar. I think my toothbrush has MS Paint as a standard option. After changing the background, reinsert the text.
Please know, again, that I sincerely appreciate your patience re this issue.
"Time" ranking are from shortest (1) to longest (5). Time estimates are in parentheses for actions that have yet to be performed.
Time
Main
Cover
D1
Cover
D2
Cover
D3
Cover
D1
106
D1
113
D1
120
D1
126
D1
132
D1
138
D1
145
D1
152
D1
160
D1
170
D1
182
D1
195
D1
220
D1
285
D2
106
D2
113
D2
120
D2
126
D2
132
D2
138
D2
145
D2
152
D2
160
D2
170
D2
182
D2
195
D2
220
D2
285
D3
106
D3
113
D3
120
D3
126
D3
132
D3
138
D3
145
D3
152
D3
160
D3
170
D3
182
D3
195
D3
220
D3
285
Website pages built
3
Website links checked
1
Photos sorted by days
2
Photos sorted by covers, podiums
divisions, weight classes, rounds and matches
5
Photos eliminated with MS Photos
3
Photos edited with Photoscape
5
Photos manipulated with
TopazLabs A.I. Sharperner
3
Cover page written
1
Photos added to weight class pages
2
Text written and added to weight class pages
4
Camille's proofing incorporated
? (2)
Format revisions made
2
Online proofing (MGM and MCT)
? (2)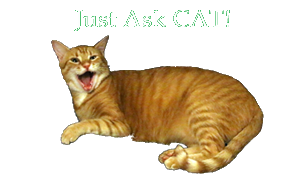 ---
© 2022-23 by Louisiana Wrestling News
You may not make electronic copies of these copyrighted materials nor redistribute them to 3rd parties in any form without written permission.