WE ARE ADAPTIVE

WRESTLING-SPECIFIC MEDIA

Fini
---
Team Louisiana at the USAW 16U National Duals
July 10th, 2022| Written by: Staff writer
Alex Rojas knew what to do: go 4-0 in freestyle and leave Greco-Roman alone. It is a safe wager Cameron Gandolfi, who went 5-1 in freestyle but 1-5 in Greco-Roman, wishes he took that advice rather than learning the hard way that Greco-Roman, in my opinion, psuques.

Thirteen young Louisiana wrestlers travelled to Loves Park, Illinois (between Chicago and Madison, Wisconsin) to participate in the USA Wrestling 16U National Duals from June 7th to 11th. Three competed in the 94 lbs. and 100 lbs. weight classes and six others between 106 lbs. and 120 lbs. Only four competed in weight classes higher than 120 lbs. so any dual meet victories were going to be Pyrrhic variations.
No matter how they fared individually all of them will be better off for doing so. Alex (of the non-Rozas ilk), Nathan and Jewell, you all learned more than you may yet realize just by competing.
Logan already knows that.
Division I state champion Tyson Roach fared the best of both styles at the event, posting records of 3-1 in freestyle and 3-0 in Greco-Roman. Associated with his name is a note on the Greco-Roman Louisiana roster that reads "Junior National Placed Winner out." One can only guess that is a good thing. Gandolfi had a great 5-1 freestyle record. William Mathis had things all confused. Freestyle was not his friend, but he went 4-4 in Greco-Roman.
Aside from Rozas, Roach and Gandolfi, Rummel's Kaiden Triche (3-2) posted an even or better record over the competition.
The 2022 USA 16U Wrestling National Duals Team Louisiana consisted of the following members:




| | | | |
| --- | --- | --- | --- |
| Name | School | Name | School |
| Alex Cook | Hahnville | Logan Olsen | Airline |
| Alex Rozas | Teurlings Catholic | Nathan Hester | Rummel |
| Michael Finders | Airline | Cole Gros | Dutchtown |
| Kaiden Triche | Rummel | Cameron Gandolfi | Rummel |
| Tyson Roach | Sam Houston | Jewel Scott | De la Salle |
| Dylan Duvernay | De la Salle | William Mathis | Dutchtown |
| Samuel Favaza | Fontainebleau | | |




Leading the young men were coaches Kendon Kayser, KeVon Powel and Patrick Ritchie.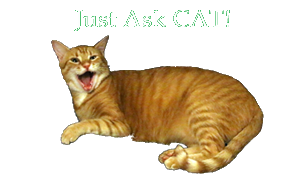 ---
© 2022-23 by Louisiana Wrestling News
You may not make electronic copies of these copyrighted materials nor redistribute them to 3rd parties in any form without written permission.