WE ARE ADAPTIVE

WRESTLING-SPECIFIC MEDIA
---
Catholic and St. Paul start the season with early triumphs
November 3rd, 2022| Written by: Staff writer


[Updated on November 4th]
The 2022 Division I third-place Catholic Bears and the 2021 Division I state champion St. Paul Wolves started the 2022-23 wrestling season with dual meet victories Wednesday night. Catholic knocked off East Ascension 52-18 while the Wolves defeated Mandeville 65-12. Despite that it is the middle of football season, only six forfeits were had in the two matches.
St. Paul 65-Mandeville 12
| | |
| --- | --- |
| | |
| 65 | 12 |
Seven Wolves scored falls over their Skipper opponents. They were William Charles, Cole Mire, A.J. Bourg, Division II runner-up Conlan Enk, 2022 Division I state champion Landry Barker, Jackson Peak and Nathaniel Theiss. Brycen Dupre and Matthew Burmaster scored major decisions, 14-3 and 13-1 respectively, and Dane Schumacher scored a 7-3 decision. Scoring falls for the Skippers were Cameron Bertoniere and Mason Edwards.
Shumacher's 7-3 win over Mandeville senior Miles Edwards may have been unexpected as Edwards defeated Schumacher 9-4 in the 2022 St. Tammany Parish quarterfinals. Schumacher, a junior, won the 2022 J.V. State Championship last season, and defeating Edwards should be considered a rather large feather in his cap. Last season, Edwards had a record of 25-15. Thirteen of the 15 losses came to state placers, including seven to state champions. And of those 13 placers who defeated him, he avenged four of those losses, including one to a state champion. Edwards should not be taken lightly this season. Nor, it appears, should Schumacher.
Catholic 52-East Ascension 18
| | |
| --- | --- |
| | |
| 56 | 18 |
The Bears-Spartans dual consisted of 10 matches, with three of the four forfeits going to Catholic. Had East Ascension filled their remaining weight classes and all three of those Spartans won via falls, they still would have fallen 38-36. The three pins scenario was unlikely, though, as one of the forfeits went to defending Division I state champion Watts Goodson.
This was by no means a pin-fest, though, as five of the matches went the distance, and a few were close. At 152 lbs., Catholic's Blake Landry shutout EA's Karim Mazlum 3-0 in the third period to win 7-4. A few matches later Sam Boulet of the Bears bested Gabriel Bonin 11-7. Catholic's defending 2022 Division I state champion Thomas Domangue did not have an easy match with Jacob Schexnaidre, at least not compared to last season. In the first match for both wrestlers in the 2021-22 season, Domangue prevailed 17-4 MD. That was before the Spartan junior had placed fourth, a spot above his seeding, at the state championships. This time Domange prevailed again but only by a 7-2 score. At 160 lbs. Catholic's Gabe Cuba started off with a five-point move, but then only outscored Brody Laiche 3-2 in the remainder of the match. Reece Knight, at 138 lbs. for Catholic, cold not score a fall and was one point shy of a technical fall in a 17-3 win.
For the Spartans, junior Lucan Maneckshaw started his season the way he wanted, after being forced to withdraw from the state championships due to an injury, with a 3:45 fall . Holden Wempren scored the other fall for EA. For Catholic, Grant Grizzaffi, Christian Worley and David Russell scored falls in their matches.
[Updated on November 3rd]
De la Salle 60-Belle Chasse 24
| | |
| --- | --- |
| | |
| 60 | 24 |
Seven matches were held in a dual between De la Salle and Belle Chasse, and the Cavaliers won their five via falls. The Cardinals won their matches by falls also, but they lost the forfeits contest five to two, leading to a 60-24 win for the Cavaliers. Scoring falls for Belle Chasse were Alessandro Ramos and Caleb Andrews. The Cavaliers' fall were recorded by defending Division III state champion Dylan Duvernay, runner-up Liam O'Connor, Jewel Scott, Austin Young and Aiden Harden.
In a match that may play a factor in later events, Belle Chasse's Caleb Andrews defeated defending Division III state champion Shane Barbarin. Andrews did not have the season he wanted last year, being seeded and placing fourth in Division II. In 2021, however, he was a Division II runner-up. Barbarin should not lose heart, though. Fifty percent of the kids who wrestled their first matches lost last night, and the season is young. His best wrestling last year came in a 7-1 third period in the Division III finals, which he won 7-4.
Rummel 44-Fontainebleau 27
| | |
| --- | --- |
| | |
| 44 | 27 |
Rummel and Fontainebleau had a bonafide match in this first week of November. Twelve matches were contested and the two teams, Rummel of Division II and Division I Fontainebleau, split the two forfeits. The Raiders, however, got the better of the Bulldogs in matches, though, winning 8-4. Scoring falls for the Raiders were Dylan Stubbs, Luke Cusachs, George Fletcher and Bobby Smith. Liam Ritchie and Kaiden Triche scored major decisions while Gavin Ohlmeyer and Mason Scholl scored regular wins. For the Bulldogs, Samuel Favaza, Aiden Lindsey and Zacharia Foley scored falls, and Seth Lewis eked out a 6-5 win.
The best match of the evening had to be Lewis' one-point win over Rummel's Cameron Gandolfi. Lewis was one match away from placing at the state championships in 2022, falling in the end to the ever-unpredictable freshman Gunner Guidry of Holy Cross. Gandolfi placed fifth in Division II, which was certainly lower than he expected as the third seed. The Raider, however, put a lot of time into out-of-state events this summer and it showed.
The match between Aiden Lindsey and Neil Borne is interesting. In 2022 Lindsey placed fifth in Division I at 138 lbs. Borne was seeded fourth in Division II, but he did not have the tournament he expected and did not place. Yet Borne competed at 182 lbs. for the state championships and even competed at 195 lbs. in his first three matches of the 2021-22 season. The two competed at 160 lbs. on Wednesday night. Borne is certified at 170 lbs. while Lindsey is at 160 lbs., so far.
Senior Manain Mendoza and sophomore Lionel Hillis were the BMOCs at the New Orleans Military and Maritime Academy on Thursday as they recorded the only wins for the Bulldogs during their tri-meet with Rummel and Fontainebleau Wednesday night. Each recorded falls over the other Bulldogs in the house from Fontainebleau. Mendoza's fall came 40 seconds after his match started. That time, however, was almost three times as much as Hillis needed, as he ended his match after 0:14 had elapsed on the clock.
NOMMA fans and wrestlers should keep in mind that A) it is the first week of November, B) they hosted some tough teams, as at the 2022 state championships Rummel placed third in Division II and Fontainebleau placed 13th in Division I, and C) all but Mendoza got two matches under their belts. The season is young,
Rummel 77-NOMMA 6
| | |
| --- | --- |
| | |
| 77 | 6 |
Rummel shutout the Bulldogs in the nine matches contested, recording eight falls and a technical fall. Pinning their opponents for the Raiders were Liam Ritchie, Kaiden Triche, Gavin Ohlmeyer, Mason Scholl, Bobby Smith, Marcus Vazquez and Spencer Bowden. Only Nathan Hester failed to record a fall, but his match ended at 4:38 in a 16-1 TF. NOMMA's points came from a forfeit to Mendoza at 285 lbs.
Fontainebleau 72-NOMMA 12
| | |
| --- | --- |
| | |
| 72 | 12 |
Medoza and Hillis scored falls for NOMMA, but eight of the Bulldogs from Fontainebleau also registered pins. They were Cole Poore, Samuel Favaza, Seth Grady, Braden Sellers, Connor Terrebonne, Gavin Walrus, Carter Cabiro and Brody Watson. The remaining Fontainebleau points came via four forfeits.
The results of the tri-meet between Brother Martin, Covington and Lakeshore, were not available at press time.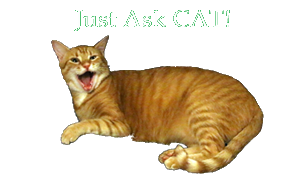 ---
© 2022-23 by Louisiana Wrestling News
You may not make electronic copies of these copyrighted materials nor redistribute them to 3rd parties in any form without written permission.