WE ARE ADAPTIVE



WRESTLING-SPECIFIC MEDIA
---
November 15th to 19th Recap
November 21st, 2022| Written by: Staff writer
Tournaments
Louisiana teams won the two tournaments held in Louisiana this weekend, but they also won one held in Alabama, and placed third in one in Texas.
Holy Cross, perhaps unexpectedly, won the Griffin Open at Dutchtown High School in Geismar, Louisiana, on Saturday, besting runner-up East Ascension by 36.5 points, 211.5 to 175. The host Griffins placed third, followed by St. Amant and Live Oak.
The Tigers won the event without the likes of Nicholas DiGeralamo and Nick Sauerwin. But they may have other reasons to fare better than expected (or I predicted) in the 2022-23 season. The Vidacovich brothers, junior Vincent and senior Sebastian, transferred to Holy Cross over the summer from Valley Central High School in New York, a little more than 60 miles north of Manhattan. Vincent placed third in his 2022 Division I Sectional tournament as a sophomore. Sebastian placed second in his Sectional and qualified for the state championships, in which he was seeded 14th and went 2-2. Vincent won the 113 lbs. weight class over Jude DeGruy of Jesuit. Sebastian won at 138 lbs. with a 7-2 win over Sam Houston's Caleb Lavine. For those who do not religiously memorize everything written on the Louisiana Wrestling News website, 7-2 was the score of two-time Division II Teurlings Catholic state champion Ethan Boudreaux's win over Lavine at the Tiger Open last weekend. Matthew Krail and Rylee Reeves also won titles for the Tigers and Gunner Guidry and Antwon Parks placed second. Parks is interesting. He is 7-3 with a loss to Brother Martin's Tai LeBlanc at the JV 'Sader Scramble, in which he placed third.. In his next two tournaments, both varsity ones, he made the finals by beating higher seeds or the kids who beat higher seeds to get there. Both times, however, he ran afoul of Sam Houston's Peyton Miller.
Miller won his second tournament in as many weeks, as did Sam Houston's Tyson Roach. OK, Roach won his third tournament in as many weeks. Maybe it will sound better to opponents if we go back to the 2022 state championships, and then it can be said Roach won only his fourth Louisiana high school tournament in 35 weeks.
The runner-up Spartans had champions in Lucas Maneckshaw, Gabriel Bonin and Cameron Holmes. Dutchtown champions were Foster Shank and William Mathis. Live Oak also had two winners, Gage Kelly and Mason Malarcher.
[Note to the Maneckshaw brothers: alternating between first and third every week does nothing to improve my stance on monozygotic twins.]
Coach Mike Roach




& OW Tyson Roach

Sam Houston Placers Peyton Miller (1st),




Caleb Lavine (2nd) and Tyson Roach

4th-place team St. Amant

3rd-place Gator




winner Cole Severio
Of interest re future seeded tournaments were a few matches. Roach defeated 2022 Division I Dutchtown runner-up Cole Mire 7-1 in the finals at 120 lbs. Mire's only other loss was to Jesuit's Bodi Harris, via a 10-5 score. Harris was Roaches finals opponent in the 2022 Division I 106 lbs. finals and the 2022 Warrior Open finals. If one is going to defeat Mire, one is an odds-on favorite to win an OW award, as Roach did.
Acadiana sophomore Cayden Richard figured out that making it to a finals match prevents having to forfeit a match for third place due to the five-match rule. That happened last week at the Tiger Open, but the end result may not have been much different there, or in this event. In the quarterfinals at Holy Cross Richard was teched by the Tiger's Matthew Krail. Were he able to, he would have wrestled Krail for third place. He ran into Krail in the finals at this event, and he was not teched. He lost by only 14 points. But that's a start. Several examples of kids winning against people who had beat them all season were mentioned in the LWN's 2022 state championship article. Sure, Richard fared only one point better, but he also got 38 more seconds of mat time. "Taking baby steps," the process is called. (FYI - the other kid notices it too, which means the first kid has to work even harder, and the other kid knows that, so...)
Speaking of Krail, he was pinned by EA's Jesse Maneckshaw in the Tiger semifinals, and evidently did not take kindly to that. He took really big steps in a week, and, in his semifinals match against Maneckshaw managed a tie through regulation time, the Sudden Victory period and the first two 30-second tie-breaker rounds. In the final 30 second UTB round, starting on the bottom, Krail scored a reversal in eight seconds to advance to the finals.
Sebastian Vidacovich not only defeated Caleb Lavine in the finals, but he also beat Dutchtown's Cole Gross 8-4 in the quarterfinals. Lavine placed fourth in the 2022 Division I state championships while Gros was seeded third but did not place. Chalmette's Mohammed placed though, in the 6th spot, and Gaber defeated him in the semifinals via an 8-1 MD.
Gunner Guidry of Holy Cross lied to the editor after the Tiger Open, as he fell victim to Dutchtown's Foster Shank 6-2 in the finals. Guidry is only a sophomore, though, and we all know from whence "sophomore" was derived. Use either the Latin or Greek derivations, as they both apply, as expected. The Tiger sophomore is 6-1, and falling 6-2 to the junior Shank, who is 9-0, is a lesson well-learned.
Who the heck is William Mathis? Well, for one, he is the Dutchtown junior who is 7-0 with tournament championships from the Lakeshore and Griffin opens. Nobody knows who he is, aside from at least 11 wrestlers he beat last season, his teammates and probably a decent percentage of his close relatives, because he wrestled behind Foster Shank all of last season. Does the reader ever wonder where some of these never before heard of but really good Brother Martin kids come from every season. They come from the practice room where they learnt from their betters.

| | | | | | | |
| --- | --- | --- | --- | --- | --- | --- |
| Weight | Wrestler | School | | Weight | Wrestler | School |
| 106 | Johnny Laris | St. Amant | | 152 | Foster Shank | Dutchtown |
| 113 | Vincent Vidacovich | Holy Cross | | 160 | Peyton Miller | Sam Houston |
| 120 | Tyson Roach (OW) | Sam Houston | | 170 | William Mathis | Dutchtown |
| 126 | Matthew Krail | Holy Cross | | 182 | Gabriel Bonin | East Ascension |
| 132 | Lucas Maneckshaw | East Ascension | | 195 | Cameron Holmes | East Ascension |
| 138 | Sebastian Vidacovich | Holy Cross | | 220 | Gage Kelly | Live Oak |
| 145 | Rylee Reeves | Holy Cross | | 285 | Mason Malarcher | Live Oak |
Brusly was the big winner in the girls weight classes. Team scores were not kept, but the Lady Panthers (I just coined that - it does not have to stick) won four of the seven weight classes. Chalmette won two championships and St. Amant won one.
Girls Champions
| | | |
| --- | --- | --- |
| Weight | Wrestler | School |
| 106-113 | Mikayla Byington | St. Amant |
| 120-126 | Ta'ken Alexander | Chalmette |
| 132-138 | Sara Daley | Brusly |
| 145-152 | Kaitlyn Howell | Brusly |
| 160-170 | Janelle Rotunda | Chalmette |
| 182-195 | Safiyah Gautro | Brusly |
| 285 | Hailey Wheeler | Brusly |
Brother Martin dominated the 2022 Bulldog Brawl at Fontainebleau High School in Mandeville, Louisiana on Saturday. The Crusaders put up a total of 368 points. Runner-up Zachary scored 200, followed closely by host Fontainebleau with 196.5 and De la Salle with 190.5. Mandeville was a distant fourth with 124 points.
The Crusaders had seven champions and two runners-up. The Cavaliers had four champions but only one runner-up and one third-place winner. Zachary's points came from their one champion, three runners-up and three third-place finishers. Host Fontainebleau had four finalists, but all fell in their last matches.
Bulldog Brawl Champions Brother Martin
and a travelling banner
Crusader champions Jacob
Elsensohn and Richie Clementi
| | | | | | | |
| --- | --- | --- | --- | --- | --- | --- |
| Weight | Wrestler | School | | Weight | Wrestler | School |
| 106 | Anthony Oubre | Brother Martin | | 152 | Chase Rose | Zachary |
| 113 | Dylan Duvernay | De la Salle | | 160 | Miles Edwards | Mandeville |
| 120 | Jacob Elsensohn | Brother Martin | | 170 | Samuel Riles | Brother Martin |
| 126 | Josh Lara | Brother Martin | | 182 | Luke Robertson | De la Salle |
| 132 | Richie Clementi | Brother Martin | | 195 | Jason Krail | De la Salle |
| 138 | Caleb Andrews | Belle Chasse | | 220 | Evan Huling | Brother Martin |
| 145 | Liam O'Connor | De la Salle | | 285 | Ethan Simmons | Brother Martin |
Dylan Duvernay, De la Salle's defending Division III state champion, eked out a 4-3 win over Fontainebleau's Samuel Favaza. Each put the other on their back for two-point nearfalls, but Duvernay scored a takedown in the first period and Favaza only managed an escape point in the third. ("Eighty-three percent of matches are won by whoever gets the first takedown." Those were words of wisdom by the editor's first coach at St. Martin's, Al Trevino. That made perfect sense to me as probably 60% of that 83% is because the guy who got the first takedown was simply better than the other guy. I'd wager the other 23% were just luckier than their opponents. I was deeply ensconced in the cult of the 17% who would win but never get the first takedown.) The Cavaliers' Luke Robertson has not so quietly started the season 9-0 with championships at the Warrior and Griffin opens and wins over EA's Gabriel Bonin, Brusly's Silas Robichaux and Rayne's Kennedy Castille. It is good to see that Jason Krail has healed well after an injury at the Warrior Open, as he was back on the competitive mat the following Wednesday. And Liam O'Connor is 14-0 with wins at the Warrior Open, the Lakeshore Open and this event.
Caleb Andrews of Belle Chasse, after having a less than expected 2022 state championship event, beat Ty Duncan of Brother Martin, who had a better-than-expected 2022 state championship event, 12-10 in the 138 lbs. finals. The match was decided in the first period, even though Duncan led 5-2 after the first two minutes. Andrews outscored Duncan 5-0 in the second period, and while the third period was a 10-point eyeful, each wrestler scored five points apiece. Andrews' points, however, came from a reversal and three nearfall points scored in the final 13 seconds.
Nevertheless, the two points Andrews scored in the first round made the difference.
Teurlings Catholic bested 37 other teams, including five from Louisiana and the remainder all from Alabama, at the 2022 Gulf Coast Clash, held last Friday and Saturday at the Mobile Civic Center in Mobile, Alabama. The Rebels had three champions and defeated runner-up Thompson High School, the reigning Alabama 7A state champions, 183.5 to 172.5. Catholic placed third with 156 points and Jesuit fifth with 114 points. Rummel came in tied for 13th with 43.5 points. Northshore's Covington tied for 29th with 13 points and Lakeshore scored 10 points to place 31st. There were 31 Alabama teams. Only two made the top-five.
Four Louisiana wrestlers took home championships. Two more should have.
Alex Rojas (106 lbs.), Ethan Boudreaux (138 lbs.) and Brandt Babineaux (145 lbs.) won titles for Teurlings Catholic, as did Catholic's Watts Goodson (126 lbs.).
Rozas made sure that the last time he turned over his finals opponent would at least earn him a technical fall. But the Rebel freshman decided to "stick" his opponent and scored a fall in 5:26. Babineaux took control of his match with a 9-2 first period and coasted to a 15-7 major decision.
One of the more interesting matches, at least before it began, was the 138 lbs. finals between Boudreaux, a two-time defending Division II state champion, and 2022 Division I 132 lbs. runner-up Grant Hebert of Jesuit. Any hype was mislaid, though, as Boudreaux stymied the Blue Jay with an 18-8 MD. However, I did mention the benefits of "baby steps" earlier. Last season Boudreaux pinned Herbert twice.
This time he didn't.
Goodson's 5-3 win was by no means a close match. No points were scored in the first period, but Goodson looked better. His 3-0 lead after the second period was pretty insurmountable. His opponent scored two escapes in the third period and received a stalling point, but that was with only eight seconds remaining. Goodson had control of the match the entire time.
Gulf Coast Clash Team Champions:
Teurlings Catholic Rebels
138 lbs. Champion
Ethan Boudreaux
145 lbs. Champion
Brandt Babineaux
152 lbs. Runner-up
Hudson Sharon
Teurlings Catholic's fourth title should have come at 152 lbs. Hudson Sharon looked to be the better wrestler in the scoreless first period and most of the second. But after a restart with 13 seconds remaining, he allowed Enterprise's Cody Kirk to escape. Sharon escaped after only 14 seconds had elapsed in the third period, but he was unable to finish his takedown attempts. The match went into a Sudden Victory period and it was Kirk who finally picked-up a leg and scored the winning takedown. Kirk keeps his matches close. In the 2022 Alabama 7A state championships his quarterfinals match was a 9-7 SV win and his semifinals match score was a 5-5 UTB win. He was diced in the finals 9-2, but the kid is nobody to take lightly in close matches.
In a surprise, to some, at least, Jesuit's Jackson Calderaro pinned Catholic's defending Division I state champion Thomas Domangue in 3:09 at 195 lbs. Calderaro placed second and Domangue came back to place third.
Far worse than the way Sharon lost his match was what happened to Rummel's Kaiden Triche in the 113 lbs. finals against Brookwood's Justin Harbin. His championship was just plain stolen by trickery. Nay...skullduggery sounds more appropriate. Collusion even comes to mind. Triche was far superior to Harbin in every facet on the mat. The following is what I could derive from the video of the match. It may not match what is heard on the video, but the coaches did not have the benefit of viewing a replay.
Triche's thrashing of Harbin may be found by clicking HERE.
With about 1:22 remaining in the third period, in a match Triche was dominating easily via an 8-2 score, the two wrestlers were on their feet but grappling toward the scorer's table.
Triche stepped in for an outside leg trip and the two went out of video camera range. A whistle blew, no doubt intending to stop the action, with 1:18 remaining in the third period. Now, for the sake of clarity, consider the 1:18 as 6:15 to use video time, as the wrestling clock stopped counting down on the official's whistle, but the match time still counted up. The two wrestlers were out of camera range now. At 6:18 the top of Triche's head started rising above the table. (One could tell it was Triche because of his red head gear.) One could see he was facing the table as he attempted to rise, and his shoulders were square, meaning his arms were at his side, an unlikely position if one were about to push someone on one's side. Harbin, lurking to the right as one views the video, is nowhere to be seen. Also, at 6:18, a loud noise was heard and Triche's face went into the camera, which then filmed the ceiling from 6:19 to 6:21. Harbin's back appeared at that time as the camera was reposition correctly. At 6:24 one could hear Triche say something he would probably not say in church. Then the official ruled a "flagrant misconduct" foul against Triche. Triche reappeared at 6:30 from the Rummel coaching area, and at 6:31 was rubbing his eye with the palm of his hand, as if he had been punched. At 6:32 Rummel head coach Rod Cusachs could be seen at the scoring table, and he waited patiently for an official ruling. At 7:10 the word "disqualify" was first heard. By that time Harbin was at the center line ready to start in the neutral position. Triche was approaching the center line when at 7:12 the official said, "Shake hands, gentlemen." Triche stepped back in amazement and the official said, again, much louder, "Shake hands, gentlemen!" When the official yelled it the third time, at 7:18, the wrestlers complied. They removed their ankle bracelets, shook hands, and Harbin's hand was raised. Cusachs was still at the table and asked the official to speak with him. He did so, and at 7:30, after Cusachs made his case more than once, the official said Triche pushed Harbin into the table. Cusach's pointed to his own eye, as he had done a few times previously, and replied, "Because he got punched in the eye."
PHOTO LEFT (6:18 video time): Rummel sophomore Kaiden Triche lifting himself off of the mat at the scoring table, with his shoulders squared and not in a position to shove anyone.

PHOTO RIGHT (6:31 video time): Triche gently rubbing his eye after being punched by his finals opponent, Justin Harbin of Brookwood, Alabama.
Between 6:19 and 6:21 the only noise one could hear came from Triche, who sounded like he was in pain. The view of the ceiling was not interrupted by any noise of Harbin being shoved into the table. The official appeared to be looking right at the table when Triche started rising. During the thunderous silence during which Triche supposedly pushed Harbin into the scoring table, the camera lost site of the official.
We see this in the NFL all of the time. Someone is called for a personal foul for reacting to something someone else did illegally to him, first. But those are professionals who know they are going to get cheap shots from their opponents, and they are paid exorbitantly to just walk away rather than induce a penalty on themselves and their team. College football players know this as well. The pros and college level players are not high school kids, though, who are dealing with enough emotional swings just being teenagers, while engaged in the toughest sport available to them.
The fault lies with Harbin and the Brookwood coaching staff. The kid simply got schooled by Triche and did not like it. He should know to take his whipping and live to fight another day. Instead, Harbin took a cheap shot at Triche, who was doing what he was trained to do. There is absolutely no excuse for that - it is just as bad as cheating and looking for a favorable call. Just before the video feed stopped one could see the Brookwood coaches talking with Triche after he walked over to shake their hands. The coaches seemed, if not wholly apologetic, at least close to it. They saw the same match everyone else did. But they were at the other end of the mat from the scoring table, whereas Rummel was right next to it. Cusachs had a much better view of what occurred.
Regardless, wrestlers are, or should be, trained to take their beatings in stride, and to act in accordance with as many rules of gentlemanly conduct as the sport allows. Coaches should know this, no matter where they are from. Such conduct is inexcusable at any level.
Louisiana 2022 Gulf Coast Clash Placers
| | | | | | | | | |
| --- | --- | --- | --- | --- | --- | --- | --- | --- |
| Weight | Place | Name | School | | Weight | Place | Name | School |
| 106 | 1st | Alex Rozas | Teurlings Catholic | | 138 | 4th | Christian Worley | Catholic |
| 106 | 6th | Bryce Latino | Lakeshore | | 138 | 5th | Reece Knight | Catholic |
| 106 | 7th | Max Belsome | Jesuit | | 145 | 1st | Brandt Babineaux | Teurlings Catholic |
| 106 | 8th | Nathan Hester | Rummel | | 145 | 8th | Elijah Gilmore | Catholic |
| 113 | 2nd | Kaiden Triche | Rummel | | 152 | 2nd | Hudson Sharon | Teurlings Catholic |
| 113 | 4th | Daniel Daspit | Teurlings Catholic | | 152 | 4th | Cameron Gandolfi | Rummel |
| 120 | 1st | Bodi Harris | Jesuit | | 152 | 6th | Luke Galiano | Catholic |
| 120 | 3rd | Grant Grizzaffi | Catholic | | 152 | 7th | Harris Treuting | Jesuit |
| 120 | 6th | Stephen Kimball | Rummel | | 170 | 3rd | Braedon Simoneaux | Teurlings Catholic |
| 120 | 8th | Brennan Romero | Teurlings Catholic | | 170 | 6th | Landon Carroll | Covington |
| 126 | 1st | Watt Goodson | Catholic | | 170 | 7th | Jude Sonnier | Catholic |
| 126 | 3rd | Kristian Scott | Catholic | | 170 | 8th | Zach Pellerin | Catholic |
| 126 | 7th | John-Michael Bourgeois | Jesuit | | 195 | 2nd | Jackson Calderaro | Jesuit |
| 132 | 3rd | Brennan Boyer | Teurlings Catholic | | 195 | 3rd | Thomas Domangue | Catholic |
| 132 | 5th | Chase Haydel | Jesuit | | 195 | 6th | Pike Landry | Teurlings Catholic |
| 138 | 1st | Ethan Boudreaux | Teurlings Catholic | | 220 | 4th | Nicholas Miglacio | Catholic |
| 138 | 2nd | Grant Hebert | Jesuit | | 285 | 3rd | David Russell | Catholic |
The Airline Vikings placed third at the Arlington-Martin Warrior Open in Arlington, Texas, besting 21 of the 23 Texas teams in the competition. Arlington-Martin and Conroe Woodlands College Park dominated the event, with Arlington Martin winning 279 to 271. (CWCP was the team that defeated Brother Martin on November 11th.) Airline finished with 126.5 points, 12.5 points ahead of Azle, Texas, which placed fourth.
The Vikings had six placers, including champion Michael Finders at 106 lbs. Ernie Perry, III, however, did not win. He had a "bad match," according to Head Coach Chase Cox, in the semifinals against the eventual runner-up, who was a defending 2022 6A Texas state champion. The winner was a two-time defending Texas 6A state champion, and one whom Perry defeated in 2019. Perry is still well on track to become the first wrestler from a public school to win four Louisiana Division I state championships, and the first to do so undefeated against Louisiana competition. A loss to a Texan in November - that is just a wakeup call.

Third-place Team Winners Airline
Airline placers

Joey Juneau (4th @ 215 lbs.), Danon Walker (5th @ 190 lbs.). Ernie Perry, III (3rd @ 126 lbs.), Logan Olsen (2nd @ 113 lbs.), Michael Finders (1st @ 106 lbs.)
Catholic is continuing Baton Rouge area supremacy. Last week they defeated St. Amant 71-12. Previously they defeated East Ascension 52-18 and Live Oak 64-12. East Ascension looks to be their main competition after their 56-21 win over Live Oak on November 17th and wins over St. Michael (66-6) and Baton Rouge (50-30) on November 9th. It should be noted that Spartan sophomore Aiden Krass studied really hard and passed his hydration test prior to the Live Oak match. One could also note that the sophomore, who placed fifth at the 2022 Division I state championships, is 3-0 going into the Spartan Invitational.
St. Thomas More is looking like the second-best team in the Lafayette area after posting a 52-27 win over Comeaux and a 54-24 victory over Kaplan.
St. Louis' 2021 Division III state champion and 2022 Division III runner-up Luke Caballero joined a rather elite club on November 17th by going the entire six minutes with Sam Houston's Tyson Roach in a 10-1 MD loss. The club is elite because the only other 2022-23 members, so far, are Jesuit's Bodi Harris and Dutchtown's Cole Mire, both 2022 Division I runners-up.
After winning the Warrior and Lakeshore opens, Walker's Gabriel Milbern, at 285 lbs., suffered his first loss of the season, at the Bulldog Brawl at Fontainebleau, to Hannan's Joel Marchand. Milbern is still 8-1. Marchand is 6-1 and placed third at the Bulldog Brawl.
Who is Jewel Scott? Well, this season he is a De la Salle junior with a 12-4 record and a fifth-place finish at the Warrior Open at 160 lbs. He has two losses to Lakeshore's Kaleb Sanders (14-11 and 9-7 SV), one to Fontainebleau's Aiden Lindsey (fall) and one to Rory Horvath of Brother Martin (14-8), but he owns a 9-7 win over Mandeville's Miles Edwards. That is what caught the editor's eye. That and that he was at Chalmette as a freshman with no recorded matches on TW and was simply not to be found as a wrestler last season. Who is this kid?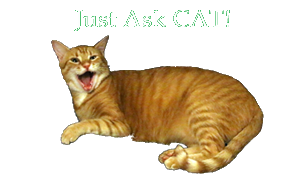 ---
© 2022-23 by Louisiana Wrestling News
You may not make electronic copies of these copyrighted materials nor redistribute them to 3rd parties in any form without written permission.