WE ARE ADAPTIVE

WRESTLING-SPECIFIC MEDIA
---
Warrior Open kicks off the 2022-23 season at St. Michael on November 5th
October 28th, 2022| Written by: Staff writer


Updated 11-03-22
Twenty teams from the Bossier-City, Lake Charles, Lafayette, New Orleans and Baton Rouge areas are expected to compete at the Warrior Open, St. Michael the Archangel's annual kick-off event, on Saturday, November 5th. The Mandeville Open will also feature a good field, but not one that can claim the 2022 team runners-up in Division I, II and III (Jesuit, Shaw and De la Salle) and the third-place team in Division I (Catholic). Additionally, six 2022 state champions, four from Division I and two from Division III, could be in the field if the check-marked TrackWrestling green circles under "Eligible" means they are not playing football.

Wrestling should start at approximately 9:00 a.m.

For more information, click

tournament flyer

.
Add a few more state champions to the mix as Brusly and St. Louis have entered the event. Brusly brings 2022 Division III state champion and Outstanding Wrestler award winner Cameron Redditt, and 2022 runners-up Huey Johnson, IV, and and Chris Miller are also eligible. The Saints may have 2022 Division I state champion Graham Montet, although he is on the Saints' football roster. But 2021 state champions Luke Caballero and Henry Hebert are possible entrants.
The 120 lbs.-to-132 lbs. area looks particularly interesting. Taking into consideration that a wrestler certified at 126 lbs. might be able to compete at 120 lbs., and certainly can go up to 132 lbs., there is a glut of talent:
| | | | |
| --- | --- | --- | --- |
| Weight | Wrestler | School | 2022 State Place/Notes |
| 120 | Logan Olsen | Airline | D1 4th |
| 120 | Grant Grizzaffi | Catholic | D1 3rd |
| 126 | Tyson Roach | Sam Houston* | D1 1st |
| 126 | Cole Mire | Dutchtown | D1 2nd |
| 126 | Bodi Harris | Jesuit | D1 2nd |
| 126 | John Michael Bourgeois | Jesuit | DNP - Seeded 2nd |
| 132 | Ernie Perry, III | Airline | 3 x D1 Champion |
| 132 | Watts Goodson | Catholic | D1 1st |
| 132 | Caleb Lavine | Sam Houston* | D1 4th |
| 132 | Brandon Selman | St. Amant | D1 T-11 |
| 132 | Luke Caballero | St. Louis | D3 2nd, 1st in 2021 |

At the 2021 Warrior Open, one champion, Sam Houston's Tyson Roach, won a Division I state championship. Andrew Lusby of Live Oak, Kade Moran of Baton Rouge, Todd Ritter of Shaw and Dorian Wilkinson of St. Michael were state runners-up. Walker's Kye Karcher ("Kyle" back then), Sam Houston's Caleb Lavine, Central's Evan Kelley, Zachary's Jason O'Dell and Catholic's Nick Migliacio all placed at the 2022 state championships.
* Sam Houston will compete in Division II at the 2023 LHSAA State Wrestling Championships.
The list above does not include anyone from Shaw, but one might see 2022 Division II 3rd-place winners Blake Andre, Hayden Tassin and fourth-place finisher Kobe Nguyen. Lurking somewhere may be freshman Caden Judice. (Shaw has since moved to Division III.)
2022 Division I state champion Thomas Domangue may also be competing, as he is eligible and is not listed on the Catholic football team roster.
Others to watch might include Dutchtown's Cole Gros and Foster Shank, Ty Parker of Airline, who won the 2021 Warrior title, Catholic's Kyle Houser, Christian Worley and David Russell. De la Salle's Division III state champions Dylan Duvernay and Shane Barbarin, as well as the Cavaliers' D3 2022 runner-ups Liam O'Connor, Jason Krail and Luke Walker. East Ascension's Lucas Maneckshaw is more than ready to start remedying the end of his 2022 season, which ended with an injury at the state championships. Dylan Amedee and Jacob Schexnaidre are also available for the Spartans. Jesuit could have Division I runner-up Grant Herbert, Chase Haydel, Patrick Matthews, Jackson Calderaro and Griffin Ellis. St. Amant's Gators may include Cole Didier, Drake Edmonds and Ephram Craddock. Lakeshore's Bryce Latino and Austin Veillette should be available, as shold Sam Houston's Fargo veteran Chevy Coleman.
Speaking of who might be there, Baton Rouge has seven young ladies eligible on their roster. Several other girls are eligible on participating teams.
The host team Warriors should feature 2022 fourth-place winner (all results are in Division III), junior William Simpson (16-4 last season) and sixth-place winner Antonio Barraza (23-19), a senior. Sophomore Austin Thomas also placed sixth for the Warriors at last season's state championships.
| | | |
| --- | --- | --- |
| | | |
| William Simpson | Antonio Barraza | Austin Thomas |
St. Michael is located at 17521 Monitor Ave, Baton Rouge, LA 70817.
| | | |
| --- | --- | --- |
| | | |
| Area Map | Closer | Closer Yet |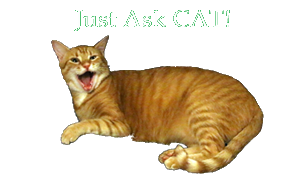 ---
© 2022-23 by Louisiana Wrestling News
You may not make electronic copies of these copyrighted materials nor redistribute them to 3rd parties in any form without written permission.