| | | |
| --- | --- | --- |
| | | Fini |
---
Christian Brothers and Teurlings Catholic take tournament titles; Holy Cross fares well in Georgia;
Holy Cross and St. Amant win important dual meets; The Undefeated
December 21st, 2020| Written by: Staff writer
In the last eight days three large Louisiana tournaments were decided, two important dual meets were contested and at least one smaller dual meet tournament was held. One school also went to Georgia and fared well. Granted, many more dual meets were held that are not mentioned here, but most included over two forfeits each, which is to be expected as the football season is still in play. Such circumstances tend to deflect the true caliber of many teams.
Zachary Big Horse - December 12th - Zachary High School
Team scores were not kept for this event, which was formatted into two eight-wrestler bracketed tournaments, depending upon varsity status and team strength. Had team scores been kept for the "A-Team" members, East Ascension's 13 wrestlers would have defeated St. Amant's 11 136.5 to 130. Brother Martin's contingent consisted of only five who started at the Trey Culotta, so the Crusaders probably would have fared better than fourth with 111 points. So, this is best treated as an individuals' tournament.
As for individual championships, Brother Martin had the most with five: Dylan Moser, Mason Elsensohn, Ty Duncan, Ethan Castex and Quinn Williams. East Ascension was next with three winners: Jamarius Kosho, Josiah Wakefield and Brad Mahoney. St. Amant recorded championships by Ty Didier and Eric Batista. Fontainebleau's Raymond Favaza, Kade Moran of Baton Rouge, Hayden Harms of Dutchtown, and Nawab Singh of Live Oak won the remaining championships. The 182 lbs. finals between Kade Morrison and Fred Garrison, Jr. was their fourth meeting of the season. Moran's win tied the wrestlers at two wins apiece.
Billy Duplessis - December 12th - John Ehret High School
Rather than run an individual tournament with only six teams, the format of the 2020 Duplessis Invitation was changed to a dual meet event to enable the wrestlers to get as many matches as they could. Hahnville won with a record of 4-0, followed by Rummel at 3-1 and Brother Martin at 2-2.
Trey Culotta - December 18th-19th Brother Martin High School
The Trey Culotta was smaller than in previous years but the finals were no less intense. Christian Brothers of Memphis, Tennessee, who defeated the Crusaders at the Blackhorse on December 5th, did so again by outscoring the Crusaders by 41 points, 287-246. No other teams cracked the 200-point barrier. East Ascension was third with 187 points, followed by Jesuit with 159.5 and Live Oak with 130.
Christian Brothers had seven individual champions: Wills Bronson, Dayne Dalrymple, Aidan Bowers, Theo Sewell, Gervacio Gonzales, Connor Billingsley and Gabriel Croom. One other Frozen Wave wrestler placed second. Brother Martin had four champions in Dylan Moser, Mason Elsensohn, Ethan Castex and Quinn Williams. The remaining titles went to Joseph Rosevally of Jesuit, Rayden Ingram of Live Oak and Brad Mahoney of East Ascension.

Croom won the Trey Culotta Outstanding Heavyweight award, but no Outstanding Wrestler was awarded. The editor would vote for Live Oak's Rayden Ingram, who used a simple takedown and a simple guillotine to pin his opponent in 1:17. This would not stand out so much if his opponent were not Jesuit's Luke Battaglia, who placed third in Division I last year.




Yes, it is a frozen, purple wave
The author was confused during the 132 lbs. finals between Brother Martin's Ethan Castex and De la Salle's Collin Veron. Veron was "holding his own" with Castex, who is easily one of the top three 132 lbs. wrestlers in the state. (Actually, I do not know of a third wrestler to put in that group but wanted to leave the option open.) At the end of the first two minutes of wrestling, with no stoppages of time, the score was 6-6. Then a discussion occurred between the coaches and the officials, and all of a sudden it was 0-0 again. Evidently the first points of the match, a takedown by Veron, were incorrectly awarded. This could not be discussed until after the round because the two wrestlers wrestled the full two minutes with nobody going out of bounds or doing anything else which would have stopped the wrestling. Even if Veron understood at the time what happened, he must have felt some disappointment by "hanging" with a talent like Castex for the first two minutes. That may or may not have resulted in Castex winning by an 11-2 major decision after the restart. Mind you, the writer is by no means disparaging Messrs. Castex or Veron, nor the coaches or officials. It was the correct call to make. If anything, while he probably did not need one, Castex got a "wake-up" call informing him that one does not have to be a returning state champion to have a big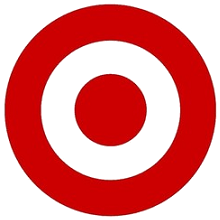 on his back. As for Veron, he might have learned he can compete with the best in the state and may be the one to claim that above referenced third spot.
And yes, standing on the far right of the Christian Brothers team photo is Louisiana's own Jim Ballantyne, Jr., son of the famous Jim Ballantyne of New York. Ballantyne moved to Tennessee and started coaching at Christian Brothers in May of 2020.
Jacob McMillan - December 19th - Lafayette High School
Teurlings Catholic outscored Parkway 226.5 to 187.5 to win the 14th Annual Jacob McMillan Memorial tournament. Sulphur and Basile tied for third place with 138 points each, followed by Comeaux with 94 points. It was by far a team accomplishment as the only champion for the Rebels was Ethan Boudreaux at 113 lbs. Parkway put an additional emphasis on the same strategy as the Panthers placed second and had no champions.
It was the two third-place teams that won the majority of the individual titles. Three were won by Sulphur and two by Basile. Winners for the Tornadoes were Kyle Thibodeaux, Trent Trouth and Corey Hyatt. The Bearcat champions were Luc Johnson and Alex Menier. The St. Louis Saints also won two titles via John Reina and Kemal Robertson. Other winners were Landon Reaux of Southside, Ryder Hawley of Rayne, Avery Porsche of Comeaux, Brusly's Andrew Trahan, Shad Sheffie of St. Michael and East Ascension's Gavin Soniat.

That Basile placed third while Brusly placed 51 points behind them in sixth really does not say much about Division III. The Bearcats can be lauded for their third-place showing as they only had 11 wrestlers while Teurlings Catholic had 14 and Parkway and Sulphur each had 13, but Brusly only entered seven. Teurlings Catholic and Parkway were the two strongest teams via points scored per entrant. Yet for the Division III rivals there was only a minute difference. Basile averaged 12.5 points per wrestler while Brusly averaged 12.4. This may foreshadow a very close race for the Division III title, which has been won by the Bearcats in the last two seasons, and which the Panthers, who used to own the title, have not won since 2015.

One can bet East Ascension junior Alyssa Quezaire worked hard on her head-and-arm throws on Thursday and Friday. They did not wok for her against Holy Cross' Landon Smith on Wednesday, but how else does one think she scored falls in 1:59, 0:56 and 1:15 on her way to a runner-up finish at 106 lbs.?
Lafayette coach Nash Barreca gets KUDOS as he held the tournament, aside from the finals and consolation finals, in two gyms and another appropriately-sized room to promote social distancing and reducing potential capacity violations.
Allstate Wildcat Invitational - December 18th-19th - Valdosta, GA High School
Holy Cross travelled to Valdosta High School in Valdosta, Georgia for the Allstate Wildcat Invitational. The Tigers placed third out of 15 teams and were behind only Florida powerhouse Clay High School, which won the event, and Colquitt County High School of Georgia. Clay scored 121 points, which was 40.5 better than Colquitt County's 180.5 points. Holy Cross scored 168.5 points.

Eight Tigers placed in the top-five spots. Evan and Jacob Frost won their weight classes while Charles Sauerwin and Jake Romig placed second. Dylan Lauriano and Kade Morgan placed third and Nick Sauerwin and Nick DiGerolamo placed fifth. Jacob Frost was voted the tournament's Outstanding Wrestler.
Holy Cross 46-East Ascension 28 - December 15th - Holy Cross High School
After the first seven matches things looked really bleak for East Ascension in their dual at Holy Cross. The Tigers scored technical falls by Landon Smith and Jacob Frost, a 6-1 decision by Nick Sauerwin, falls by Dylan Lauriano, Charles Sauerwin and Evan Frost, and received a forfeit to jump to a 37-0 lead. In the second half of the meet the Tigers were held to nine points via a 9-5 decision by Jake Romig and a fall by Kade Morgan. Josiah Wakefield scored the first Spartan points with a fall as the second half of the meet started. Two matches later Brad Mahoney scored a fall. That was followed by a 10-0 major decision by Brennan Bennett, a fall by Nicholas Russell and a Tiger forfeit. The Tigers won the eight of the 12 contested matches. Neither team was at their best, at least as far as 2019-20 history suggests. Holy Cross was without Brandon Gainey in the lower weight classes and Cole Baiamonte at 285 lbs. East Ascension was missing Anthony Krass and defending Division I 285 lbs. runner-up Gavin Soniat. One could speculate Krass, who has more varsity experience than his likely Holy Cross opponent at 145 lbs., might have made the match much more interesting. One does not have to speculate that Baiamonte is incredibly hard to score on and, despite his 5th-place finish at the 2020 state championships, the Division I runner-up Soniat would have a very hard match. Yet, overall, the Tigers looked to be a little stronger than the Spartans.
St. Amant 43-Live Oak 24 - December 15th - Live Oak High School
Both of these teams will have contenders for Division I championships. For Live Oak Rayden Ingram is undefeated and just won the Trey Culotta over a tough Luke Battaglia of Jesuit. Anthony Dodson may not do it all of the time, but he is very capable of stringing five matches in-a-row at any time. Andrew Lusby can do that as well, and Nawab Singh has not lost to a Louisiana opponent yet this season. St. Amant may not have as many "stand-out" wrestlers, but they have more who can go "deeper" into tournaments. Senior Ty Didier may be their strongest individual contender so far. As for the dual meet, the Gators outscored the Eagles by 18 points (not counting the deducted one) and won seven of the 12 matches. Two of those were four-point wins while another was in a sudden victory period. As regards this particular match the Gators were the better team, but the Greater Baton Rouge Championships are still seven weeks away.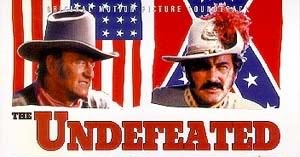 Known contenders for State, Louisiana Classic and/or Ken Cole titles who are undefeated after a minimum of nine matches are listed below. (It was a 10-match minimum at first, and the ones listed at 9-0 were listed as 10-0 on RankWrestlers.) This list should increase prior to the Louisiana Classic, after which it will plummet faster than Icarus in a Greek-named hurricane. It is also subject to change as wrestlers begin to compete in lower weight classes. Byes and forfeits of any kind are not counted.
| | | | | | |
| --- | --- | --- | --- | --- | --- |
| Weight | Name/School | Record | Weight | Name/School | Record |
| 106 | Dylan Moser | 14-0 | 145 | Ryder Hawley | 9-0 |
| 113 | Mason Elsensohn | 18-0 | 145 | Marc Martinez | 15-0 |
| 113 | Ethan Boudreaux | 9-0 | 152 | Rayden Ingram | 23-0 |
| 126 | Charles Sauerwin | 9-0 | 170 | Brad Mahoney | 25-0 |
| 132 | Ethan Castex | 19-0 | 182 | Shad Sheffie | 19-0 |
| 132 | Evan Frost | 10-0 | 285 | Gabriel Whittington | 11-0 |
---
© 2020-21 by Louisiana Wrestling News
You may not make electronic copies of these copyrighted materials nor redistribute them to 3rd parties in any form without written permission.