---
As if I know anything this year...
February 25th, 2021| Written by: Staff writer
| | |
| --- | --- |
| There were days I wanted to be on something like a state championship seeding committee. Of course, there were days when I believed in Santa Clause and that one could erase pencil-made triangles connecting Bermuda, San Juan, Puerto Rico and Miami, Florida on numerous pages without ruining a then $25.00 atlas. (Actually, that was right about when the top-right photo was taken.) Those days, like the AMC Pacer and the six-foot sandwich made in the back of one, are long gone now. | |
Nothing, however, would have made me want to be on the seeding committee for the upcoming state championships on Friday and Saturday. Advanced math skills, not like the Calculus I and II I took at UT-Austin, but Differential Equations I, Differential Equations II or Triple Integrals would have been of use. Some of the variables need to have numbers associated with them to solve an actual, non-theoretical problem, and this season a lot of those numbers simply did not exist. Trust me, though, that those who did the seeding followed a seeding plan adjusted to the lack of information available this season. That is why some kids with 0-0 records are seeded higher than those who actually wrestled matches this season. It explains why a Louisiana Classic (LACL) champion is seeded below an undefeated wrestler who has one victory over a Division I opponent. It explains why another LACL champion who is undefeated is seeded below someone with two Louisiana losses and a fourth-place LACL finish. And it explains why another LACL champion is seeded behind a wrestler with all of two matches this season.
Honest, I am not being sarcastic about the seeds I mentioned above. One involves a wrestler dropping a weight class, which is always difficult. The percentage of wins within one's division is always a big factor. That explains the last one, but the middle example is still an enigma to me.
And that is just one of many, many reasons I am not on the seeding committee (the first of which, of course, is that I am not a head coach.)
The matches between the favored schools prior to the finals are the ones to note. The tête-à-têtes, to use the phrase actually incorrectly, between Brother Martin and St. Paul, North Desoto and Shaw, and Brusly and Hannan may be where the team championships are decided. That Holy Cross has four #1 seeds does not matter when the matches start. Even if they each win, that gives the Tigers an extra 16 points. A good effort in the consolation round by one early loser can match that. And some seeds, of course, will find it difficult to get where they are expected. But as seeds are only known to me, I can only suggest a few matches to watch early. Generalities that arise in every state championship tournament will be in bold.
In general, whichever favored team makes the least mistakes has a great shot at winning a team title.
Based on some numbers I have lost but had full confidence in St. Paul remains the favorite over Brother Martin. Holy Cross is very much in the team championship hunt with their four #1 seeds, but they need to do very well in the consolation fans, which is where Brother Martin is very strong. (The Crusaders won the LACL with no individual champions and only two finalists.) On the outside is East Ascension. Pat Mahoney's team was able to squeeze-in a lot of matches this year. The Spartans have a lot of wrestlers who are capable of winning one match in which they are not favored. Doing that with strong consolation rounds and some mistakes by St. Paul, Brother Martin and Holy Cross gives them a shot.
At 113 lbs. #4 Trey Faherty of St. Paul should meet #5 Nick Sauerwin of Holy Cross in the quarterfinals. A #5 seed defeating a #4 is the most common Day One upset. The winner of that match gets #1 Ernie Perry of Airline, so if Perry prevails, Faherty and Sauerwin may get another shot at each other.
At 126 lbs. #1 Charles Sauerwin, III should meet #4 Michael Rader of St. Paul in the semifinals. Rader will have to get by Jesuit's #5 Anthony Rosevalley. Rest assured, Jesuit, as they always do, will get a lot of points from some unexpected performances.
At 132 lbs. #2 Carter Duet of St. Paul has two wins from the LACL over Catholic's #3 Watts Goodson. But they were close matches with 5-3 and 5-2 scores.
At 138 lbs. #2 Sean Cripple of St. Paul has an LACL win over #3 Jamarius Koshko of East Ascension. That was a 17-16 match, so a semifinals rematch might be fun to watch.
At 145 #s #2 Quinn Williams of Brother Martin should see #3 Grant Nastasi of St. Paul's in the semifinals.
At 152 lbs. #4 Grant Vicknair of St. Paul should meet #5 Eli Hope of Brother Martin in the quarterfinals.
At 160 lbs. #2 Rocco Horvath of Brother Martin has two wins over #3 Santo Ramos of East Ascension. Their first match was a 10-3 Horvath win. The second, in the LACL semifinals, was a 5-4 Horvath win.
At 220 lbs. #2 Denis Daugherty of Jesuit and #3 Cole Baiamonte of Holy Cross will be looking to give their opponent their first loss of the year in the semifinals.
Teurlings Catholic and North Desoto look very close, but major mistakes by both of them will open the door for Shaw and Rummel.
At 106 lbs. #2 Ashton Sonnier of Teurlings Catholic should meet #3 Collin Bell of North Desoto in the semifinals. Rummel's #1 Jacob Baltz, with only two matches this season, may find #4 Adam Franklin of Haughton tough if they both reach the finals, as Franklin is 5-2 with losses by decision to Parkway's David Viers and Matthew Gallman.
At 113 #1 Ethan Boudreaux of Teurlings Catholic should meet #4 Haden Tassin of Shaw in the semifinals.
At 120 lbs. #1 Glenn Price of Shaw, seeking his third Division II title, should face #4 Isaac Dees of North Desoto. Dees is a sophomore and won a Division II state championship in 2020. One of them will not be in the hunt for four consecutive Division II championships come Saturday.
At 126 lbs. #4 Cameron Davis of North Desoto must get past #5 Ethan Papadakes of Teurlings Catholic to have a shot at #1 Kobe Wise of Rummel in the semifinals.
At 138 lbs. #2 Ashton Surrency of Shaw should meet #3 Jaxson Trosclair of Teurlings Catholic in the semifinals.
At 152 lbs. #1 Hunter Addison of North Desoto should meet #4 Joshua Vincent of Teurlings Catholic, a LACL runner-up, in the semifinals. Vincent will have to get past #5 Gavin Gauthreaux of Belle Chasse, who was a welcome yet uninvited semifinalist in the LACL.
At 182 lbs. #2 Logan Ferguson of North Desoto should meet #3 Reid Bourgeois of Teurlings Catholic in the semifinals.
At 195 lbs. if #4 Eric Levert of Teurlings Catholic gets past #5 Nigel Whitehead of Shaw in the quarterfinals, he will meet #1 Dylan Olivier of North Desoto in the semifinals.
Basile is looking for a Division III three-peat© (copyright for Pat Riley of the Los Angeles Lakers but should be challenged by Brusly, Hannan and De la Salle. At 132 lbs. Alex Menier is seeking his fourth consecutive Division III title, matching Gavin Crist of 2019. And joining Coach Carmen Cortez and Jimmy Vidrine with four championships (Vidrine won five state championships from 1960-1964). As with the others, the teams making the most mistakes will fall out of the lead early. This event will probably be determined by how wrestlers do in the consolation rounds, more so than in Divisions I and II.
At 126 lbs. #4 Treyrton Schexnayder of Kaplan has to get past #5 Collin Veron of De la Salle in the quarterfinals. Veron was a runner-up at the Trey Culotta.
At 138 lbs. #1 Zachary Lauland of De la Salle should meet # 4 Brevan Fields of Basile in the semifinals.
At 182 lbs. #4 Wade Rist of Hannan should meet #5 Christian Bergeron of Basile in the quarterfinals.
At 195 lbs. #1 Baylor Waggoner of Basile, if he makes it to the finals, should meet the quarterfinals survivor of #5 Aaron Couty of Brusly and #4 Patrick Rist of Hannan
At 285 lbs. #4 Kennith Jackson, III of De la Salle should meet #5 Anphrony Guillory of Basile in the quarterfinals.
In a short season one knows the kids still worked as hard as they could to be in the best shape possible for this event. It may come down to those who were able, when they were quarantined from their teammates, to still do whatever they could to stay in shape on their own.
The 2021 COVID state championships should not be overlooked as in "Oh, you won during that year." This may be one of the hardest, if not the hardest, year to win simply because of quarantines and a lack of a lot of matches for a many of the wrestlers.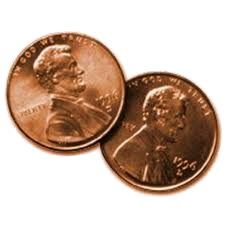 ---
© 2020-21 by Louisiana Wrestling News
You may not make electronic copies of these copyrighted materials nor redistribute them to 3rd parties in any form without written permission.