---
State article update
March 71st, 2021| Written by: Staff writer
03-43-21
Ok - photos are done. There are still 21 pages to "prep" for the photos that will go on them after I write one of the 21 synopses for each page. Then the photos have to be added. There are a few explanatory pages to write, but that is in off-time, as in it does not happen in the Cave. It is getting there!
The table below will appear at the top of all future updates, after whatever mindless drivel I publish as that time-period's excuse.
Task
*One Check
Required
D1
106
D1
113
D1
120
D1
126
D1
132
D1
138
D1
145
D1
152
D1
160
D1
170
D1
182
D1
195
D1
220
D1
285
D2
106
D2
113
D2
120
D2
126
D2
132
D2
138
D2
145
D2
152
D2
160
D2
170
D2
182
D2
195
D2
220
D2
285
D3
106
D3
113
D3
120
D3
126
D3
132
D3
138
D3
145
D3
152
D3
160
D3
170
D3
182
D3
195
D3
220
D3
285
Finals Photos Sorted
Finals Photos Finished
Semifinals Photos Sorted
Semifinals Photos Finished
Consolation Finals Sorted
Consolation Finals Finished
Friday Photos Sorted
Friday Photos Finished
Weight Class Pages Written
Photos added to weight class pages
Main Cover Written*
D1 Cover Written*
D2 Cover Written*
D3 Cover Written*
03-09-21
Yeah, I lied. The "unexpected" has no respect for my attempt to adversely affect a certain revenue stream as fast as possible. Luckily, perhaps, I have seen that the owner of said "revenue stream" seems to be doing that quite well with no help from me.
Camille took just about everything from her room, which is the upstairs master bedroom, back to Georgia with her, including the "Psychedelic Dragon" I painted in watercolor in third-grade, the very nice A Midsummer Night's Dream prints her grandmother gave her years ago, and ALL OF THE TOLKIEN MAPS! She left me empty dressers, empty shelves and a queen-sized bed (which proves the theory that a cat lying down will expand to fill up the bed available to it). She left me new lighting schemes to construct as the lights on the ceiling fan cause headaches even when I am wearing any of my ultra-cool sunglasses. Until the track-lights and remote controls arrive later this week I am using a gooseneck lamp and a small spotlight controlled by, honest to God, an original "Clapper."
Empty dresser drawers, one large empty dresser top, empty shelves, a big new room with empty walls - she has left me "space". I have never been good with "space" aside from filling it up. I could learn to live with it. Or I could frame another 200 wrestling photos and fill-up the walls in that room. I need "space discipline," but that is not something to search for on Google. Add the monitor and lighting ideas and Home Depot and Best Buy become necessary, and Pet Smart because it is near, and Walgreens because prescriptions are ready, and people coming over to pour a concrete slab for our gas generator - anything to keep me off of this machine!
I do get my first COVID shot tomorrow. I fall into the 55-64 age category with a CDC chronic illness. When I learned that my first thought was "what does a cirrhotic liver, maculopathy, a bunion or thirty-year-old hernia mesh have to do with a respiratory illness?" As it turns out - nothing. All I can say for the reason I am getting the shot (which I would not get were I not living with a mother who just started her fourth "Women are never more than 29-years-old" stage last January) is,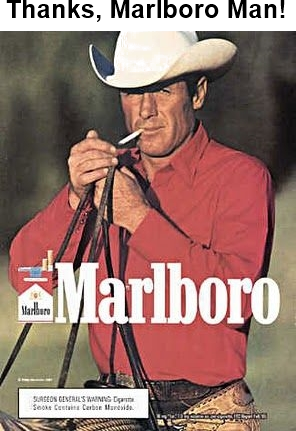 03-07-21
I had to think a little bit about why the just less than 9,000 photos I have from state seem to take a lot longer to process than nine 1,000 photo sets I might bring back from a one-day tournament. It is due to having to sort them into three divisions and having only two cameras so each camera is responsible usually from two to four mats and the kids do not always do everything in the order which would make it easier. And during the consolation semis and 3rd-6th place matches I used one camera for six mats. Plus, that was with a very, very heavy 100-320mm 2.8 lens and I could barely hold it near the end.
Sorted into individual match folders so far are all finals and semifinals and Division I 3rd-6th matches. The D II and III CSFs and 3rd-6ths are separated, so those will not take too long to sort into individual matches (those basically go in order, but again - one camera and six mats. Teams and OWs are also done. I still have to choose the photos from each match and process them, but once I do I think I will publish them. The 3,812 photos from Friday will take a lot longer as getting photos of the computer screens was not as easy as it should have been, and the second option, which is taking photos of the match number on the score-stands, was difficult as those are actually flashing lights and at 640-1000/second shots only rarely gets the entire number.
I do want to publish photos as soon as I can for nefarious reasons many of you may already know or can guess (HINTS: no credentials for 2020, illegal collusion, calling the Louisiana Wrestling News "wrestling-specific media," which I love, except that in the tone in which it was written "ISIS" would have fit just as well).
In that I received my two credentials this year only because I had a lawyer threaten to take the LHSAA to court (they capitulated in two days), and because they only allowed me two (which hurts the fans, of course), and because of some of the things Camille and I had to endure, I have had to find a way to squelch the anger which was evident in my first attempts at writing the article's cover. The anger will come out, oh yes, it will come out, but it is not the way to begin my coverage. Yesterday I think I figured out how to do it, and I shall attempt it tomorrow.
Actually, we got back at about 11:30 p.m. on Saturday, both took Sunday off to do nothing, then had Camille's little party on Monday, and she left on Tuesday, and there was other stuff, and since she took enough of her stuff to allow me to use the huge upstairs bedroom, and I do not know how to use this much space so I may be looking for someone to adopt, I should cut myself a little slack, maybe. Nah. Discipline is better, and I walked into a Home Depot and a Best Buy today and did not spend a cent. Discipline I can do. Look for a cover page and further instructions Monday night.
---
© 2020-21 by Louisiana Wrestling News
You may not make electronic copies of these copyrighted materials nor redistribute them to 3rd parties in any form without written permission.