This was one of the most exciting duals meets this writer has ever witnessed. It was the Dolphins vs. the Chiefs in 1971. It was the USSR-USA Olympic basketball finals of 1972.

Such was the case Saturday afternoon in the Baton Rouge River Center. The championship of the Deep South Bayou Duals appeared at first, in a very unlikely manner, to belong to the Brother Martin Crusaders. When the last whistle was blown the teams scores read Brother Martin 29 – Jefferson, GA 28.

Brother Martin and Jefferson High School of Georgia were as closely matched as any teams could, or should, be. A synopsis of the match is presented below. Each weight class mattered. For that matter, each point in each match mattered.

285 Pounds
Jackson Brown pinned Matthew Montalbano in 2:29.
The Dragons took the early lead.
| | |
| --- | --- |
| Brother Martin - 0 | Jefferson - 6 |
106 Pounds
Mitchell McGhee defeated Steven Shields by a major decision, 13-2.
Brother Martin spotted an early 10 points to Jefferson.
| | |
| --- | --- |
| Brother Martin - 0 | Jefferson - 10 |
113 Pounds
Mason Mauro defeated Price Joiner 7-4.
The defending state champion put the Crusaders on the scoreboard.
| | |
| --- | --- |
| Brother Martin - 3 | Jefferson - 10 |
120 Pounds
Ben Kelly defeated Ryan Genco 3-0.
The replacement and perhaps new Crusader starter wrestled a good match.
| | |
| --- | --- |
| Brother Martin - 3 | Jefferson - 13 |
126 Pounds
Taylor Gambill defeated Kyle Kashuba 5-1.
Gambill started a Crusader streak.
| | |
| --- | --- |
| Brother Martin - 6 | Jefferson - 13 |
132 Pounds
Paul Klein defeated Tanner Thurmond by a major decision, 14-5.
The Crusaders crept to within one match of tying.
| | |
| --- | --- |
| Brother Martin - 10 | Jefferson - 13 |
138 Pounds
Blaine Eisensohn pinned Josh Lester in 0:17.
This is where the Brother Martin coaches gambled a little bit. They knew 138 lbs. was not Jefferson's strongest weight class. Eisensohn did his job, and then some, by scoring a fall, and the Crusaders took their first lead.
| | |
| --- | --- |
| Brother Martin - 16 | Jefferson - 13 |
145 Pounds
Jack Dollar defeated Austin Meyn 10-7.
The Crusaders crept to within one match of tying.
| | |
| --- | --- |
| Brother Martin - 16 | Jefferson - 16 |
This is where the Eisensohn maneuver worked. Brother Martin's coaches knew Jack Dollar was very, very good. They reasoned that their regular 145 lbs. starters, Danny Evans or Pierce Williams, would not have fared very well against Dollar, and might give up a major decision, a technical fall or even a pin. They were probably right as Dollar handed Austin Meyn his first loss of the year. But in doing so, the Crusaders earned three points via the 138 lbs. and 145 lbs. weight classes, instead of managing just a draw.
152 Pounds
Mason Williams defeated Jeremy McCloskey by a major decision, 13-5.
Another extra point proved to be crucial as Brother Martin opened up their second lead of the afternoon.
| | |
| --- | --- |
| Brother Martin - 20 | Jefferson - 16 |
160 Pounds
Caleb Little pinned Travis Quarterman in 1:30.
Little was voted the Outstanding Wrestling in the higher weight classes for good reason. In his seven matches, not one opponent lasted into the second period.
| | |
| --- | --- |
| Brother Martin - 20 | Jefferson - 22 |
170 Pounds
Zach Reimer defeated Nick Comardelle 8-2.
Jefferson pulled away a little, but one match could catch them.
| | |
| --- | --- |
| Brother Martin - 20 | Jefferson - 25 |
182 Pounds
The Crusaders had three matches left to make up five points. Two of the matches put experienced Brother Martin wrestlers on the mat, in Yehia Riles and Josh Tapia. The third and final match was a game but untested sophomore in Jacob Clapp, and they did not know what to expect from Jefferson in the last match.

Riles had to win. If he didn't Jefferson would have an eight point lead, and one more win would clinch it for the Georgia wrestlers.

Riles started off with the same aggressive style that he used to beat Jesuit's Guy Patron, Jr. earlier in the day. He was the stronger wrestler, but the Dragon wrestler was proving hard to turn to his back. By the third period Riles had a healthy lead but not enough time to score enough takedowns, then giving up escape points, to garner a 15 point lead. But with a little over 30 seconds remaining Riles was able to get under Paolozzi with a double-leg and take Lester straight to his back. At 5:32 he scored the fall.
Yehia Riles pinned Johnathan Paolozzi in 5:32.
The Crusaders were up by a point.
| | |
| --- | --- |
| Brother Martin - 26 | Jefferson - 25 |
195 Pounds
With a one point lead a pin by Josh Tapia would put the match firmly in Brother Martin's hands. Jefferson's Deshawn Lester seemed to also know that, and he knew who was wrestling behind him at 220 lbs. Tapia started off with an early lead, but Lester proved very capable himself. At the end of regulation the two were tied at nine apiece. At the end of the sudden victory period the two were tied. In the first tie-breaker round, Tapia reversed Lester and scored a couple of nearfall points for a 13-9 lead. Lester managed a reversal in the second half, but no more.
Josh Tapia defeated Deshawn Lester 13-11 in a tie-breaker.
Another must win for the Crusaders.
| | |
| --- | --- |
| Brother Martin - 29 | Jefferson - 25 |
220 Pounds
Prior to the last match of the tournament, the teams scores were: Brother Martin 29 and Jefferson 25.
Sophomore Jacob Clapp was the only thing standing in the way of a Jefferson victory. Clapp had some experience in pressure matches - he won the Trygg Memorial, but he had lost five matches on the season. His opponent was undefeated. And his opponent added a Jason effect, only without a machete.

The math was simple. A win and the Crusaders are guaranteed the championship. But nobody was counting on that. Most expected Clapp to lose - it was just by how much that had people worried. A regular decision was fine, as the Crusaders had a four point lead. A major decision would mean a tie. A technical fall or a pin, and Jefferson takes home the championship trophy.
Paolozzi came out fast and strong, immediately getting inside of Clapp's arms and bear-hugging his to his back - but out of bounds. Everyone knew Clapp was in for a tough match now. Throughout the first round Paolozzi just muscled Clapp all over the mat, but he could not put the young Crusader away. By the second period Paolozzi looked tired. Clapp gained some much needed confidence by getting a bear-hug of his own and throwing Paolozzi to his back - but that was out of bounds as well. Both wrestlers were tired. Clapp was penalized twice for stalling, and once prior to that for head slapping Paolozzi, who's aggressive style he found perturbing.

With about 15 seconds remaining, Paolozzi had an eight point lead. But at a restart, Clapp was on the bottom. With the match seemingly on the line, Clapp escaped and time ran out. The scoreboard read 17-10.
Michael Paolozzi defeated Jacob Clapp 17-10.
Or did he?
| | |
| --- | --- |
| Brother Martin - 29 | Jefferson - 28 |
The Brother Martin crowd was elated. They were proud of their team and the three young men who "sealed the deal" in the last three matches.

But then a Jefferson coach had a word with an official. Brusly assistant coach Rodney Sutherland came down from the head table to confer as well. Word of the ensuing conversation hinged on the first penalty point against Clapp for head slapping.
The Crusader jubilation fell faster than White Star stock prices on April 15th, 1912.
Clapp had three technical violations. The third one, his second one for stalling, should have been a two point penalty. Everyone agreed. But that one point gave Paolozzi an 18-10 victory - a major decision - and that gave Jefferson another team point, tying the match.
"Criteria h."

In politics, that means President Vilsack. The current Secretary of Agriculture need only be the one not in the capitol when it blows up during a State of The Union address. The Secretary of Agriculture is the eighth in the legal order of Presidential succession. (The Secretary of the Interior would be the eighth, as well as the first female Commander-in-Chief, but Sally Jewel was born in the United Kingdom.)

Wrestling rulebooks are probably read as often as automobile owner's manuals. But they come in handy around Daylight Savings Time, don't they (most certainly to change a clock on a 2003 Saturn).

Pages 46 and 47 came in handy on this day (photo: left).

As luck would have it the venerable rules interpreter Cliff Strider was on the scene. A conference at the scoring table began to determine how to break the tie.

No team points were deducted for flagrant misconduct on the part of any wrestlers or team personnel. No team points were deducted for head coaching misconduct. No team points were deducted for wrestler misconduct. Each team was found to have won seven matches. Each team had the same number of falls (1), and there were no disqualifications, defaults or forfeits. Each team had the same number of technical falls (0). Each team had the same number of major decisions (2).

Then came "Criteria h." The team with the most total first match points was declared the winner. Brother Martin had 15. Jefferson had 12.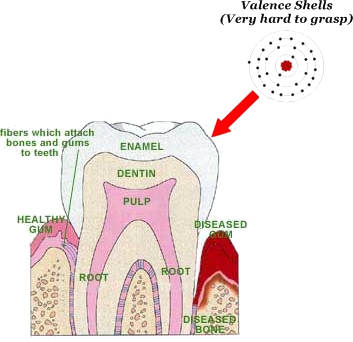 By the skin of their teeth - nay - by the valence shells of the skin of their teeth, Brother Martin had their first Deep South Bayou Duals championship.*


[* Reference made on behalf of Live Oak's Coach Chris Collier.]