WE ARE ADAPTIVE

WRESTLING-SPECIFIC MEDIA
---
Jazz Town Duals return
June 18th, 2022| Written by: Staff writer
| | |
| --- | --- |
| | After a two-year hiatus, the Jazz Town Duals have returned. Coach Paul Hatty of Jesuit organized 18 teams for the two-day folkstyle dual meet tournament. Wrestlers converged on the Plaquemines Parish Multipurpose Center from as far away as South Dakota. Four teams came from Florida, three from Texas, two from Oklahoma, one from Indiana and one from Georgia. The remaining six teams come from the New Orleans area and include (and vaguely represent) the New Orleans Wrestling Club (Jesuit - two teams), Uptown Wrestling Club (De la Salle), Eagle Wrestling Club (Shaw), Brother Melchior Wrestling Club (Holy Cross) and the Crusader Wrestling Club (Brother Martin). |
The event consisted of three pools of six teams each with 15 weight classes contested (100 lbs. was added to the regular season weight classes).
Pool A was won by the team from Westmoore, Oklahoma, via scores of 86-0, 83-6, 59-27, 63-19 and 55-24.
The team from South Dakota, the 605 Grapplers, won Pool B, surprisingly perhaps, over the Allen High School based Best Trained squad from Texas. Allen won eight of the 15 matches and had to forfeit one weight class in the 42-36 win. The South Dakotans won all six of their matches by falls. Four of Best Trained seven wins were via regular decisions, one major decision and one technical fall. Pins work. In their other four matches their opposition scored seven points...combined.
Charlotte, Florida's wrestlers won Pool C. Their closest match was a 39-36 win over the Crusader Wrestling Club, in which the Floridians won eight matches.
As of 6 p.m. the championship and consolation brackets look a tad odd. It is as if the Pool C teams were automatically relegated to the consolation bracket on Sunday. The championship has Westmoore and the 605 Grapplers in the #1 and #2 spots, with Vici at #3 and Best Trained at #4. The Backyard Boyz of Florida, Cypress, Texas, Manatee Mafia and Lake City Florida teams fill out the remaining spots.
Westmoore and 605 Grapplers are fine where they are, but Charlotte should be third and then probably Best Trained fourth, as they won more matches against the 605 Grapplers than the Crusaders did against Charlotte.
It should be noted that at this time no teams are listed in the consolation brackets, so changes may be forthcoming.
---
UPDATE: As of 10 p.m. the Pool C teams have been added to the championship bracket...just in odd places. Success in the pools competition is meant to seed the teams for the following day's brackets. Yet the 605 Grapplers, who won Pool B, are up first against Westmoore, who won Pool A. Pool C winner Charlotte is in the second seed spot, but Best Trained, who finished second in Pool B, and the Crusader Wrestling Club, who finished second in Pool C, are in the third and fourth seed spots, respectively. As seeding generally goes, the winner of Pool B, who beat Best Trained, is seeded last among the eight championship teams. But let me state I do not know the metholdology used for determining which teams were in which pools, nor am I privy to how those teams were placed in the championship bracket.
---
Also worth noting, if you are not using a phone or a new tablet you did not bother to, well, "test drive," to go to the event on Sunday, know that after crossing the Intracoastal Waterway at the end of General Degaulle Drive, and going left at the traffic circle (Highway 406), do not look for a sign saying "Plaquemines Parish Multipurpose Center" telling you where to turn left about a half-mile further. Look for a sign reading "LA SPCA" and, on the right, Shantell's Dance Academy.
| | |
| --- | --- |
| | Somebody had to be the editor's 2022-23 season's first photograph "guinea pig." Luckily, the photo came out pretty well. No doubt that was due to it being of Brother Martin senior Nick Cusimano. Sure, I could have used the sharpening software I have, but I did not really need to. |
There were other things going on, of course, as the event is in a "Multipurpose Center." First, Michael Lundin, II, a coach for the Eagle Wrestling Club (Shaw), provided the editor with some 2022 Rex doubloons for the collection he has to recreate one day (possibly after the LWN's 2022 state article is published). Coach Lundin has provided doubloons for the editor for possibly the last seven years or more, for which the editor is forever grateful.
History should always be remembered. Winston Churchill knew it. So did Merlin in 1981's Excalibur.
Between the wisdom:
the editor and Crusader dad Mark Graffagnini now...and in 1986 (standing: Graffagnini second from left, editor far right).
605 Grapplers 182-pounder Barry Schneck and another 605 Grappler "in action."
Division III De la Salle state champion Dylan Duvernay of the Uptown Wrestling Club scored five points in the third period to best Southmoore's Noah Reynolds 7-3.
| | |
| --- | --- |
| | |
| Caden Judice | Richie Clementi |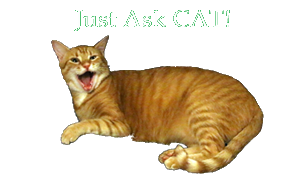 ---
© 2022-23 by Louisiana Wrestling News
You may not make electronic copies of these copyrighted materials nor redistribute them to 3rd parties in any form without written permission.