WE ARE ADAPTIVE

WRESTLING-SPECIFIC MEDIA
---
Best Trained of Texas wins the 2022 Jazz Town Duals
August 12th, 2022 | Written by: Staff writer

Championship Bracket (1st-8th) Consolation Bracket (9th-12th)
| | |
| --- | --- |
| | After a two-year hiatus, the Jazz Town Duals returned on June 18th and 19th. Coach Paul Hatty of Jesuit organized 18 teams for the two-day folkstyle dual meet tournament. Wrestlers converged on the Plaquemines Parish Multipurpose Center from as far away as South Dakota. Four teams came from Florida, three from Texas, two from Oklahoma, one from Indiana and one from Georgia. The remaining six teams come from the New Orleans area and include (and vaguely represent) the New Orleans Wrestling Club (Jesuit - two teams), Uptown Wrestling Club (De la Salle), Eagle Wrestling Club (Shaw), Brother Melchior Wrestling Club (Holy Cross) and the Crusader Wrestling Club (Brother Martin). |
The Best Trained team from Texas lived up to their name, and then some, in thoroughly waxing the team from Southmoore, Oklahoma, 51-15 in the finals of the 2022 Jazz Town Duals. Best Trained won 10 of the 15 matches, seven of the via falls, and had to forfeit one weight class.
In Saturday's pool rounds the Texas wrestlers defeated the New Orleans Wrestling Club - White team 64-18, the Backyard Boyz of Florida 76-6, the Brother Melchior Wrestling Club 78-6 and Florida's Manatee Mafia 61-21 They did fall 42-36 to the 605 Grapplers of North Dakota in the second round. The North Dakota team was disqualified on Sunday, for technically consisting of an "All Star" team (a miscommunication weeks earlier was found to be the actual culprit), but that did not affect Best Trained's path to the event finals on Sunday. They defeated Southmoore, Oklahoma, 61-18 and Charlotte, North Carolina 46-27 to reach the finals. Westmoore lost their first match to the 605 Grapplers via a remarkable comeback by the North Dakota kids, but as the club's status was revealed, Westmoore was given the match 30-0. Westmoore proceeded to defeat the Crusader Wrestling Club 57-28 to advance to the match with Best Trained.
The Crusader Wrestling Club defeated Vici, Texas in the first round before they ran into Westmoore, and then beat Southmoore, Oklahoma to advance to the consolation finals. Also advancing to the consolation finals was the Charlotte team, but they left the event before that match and the Crusaders placed third via a forfeit. Other local teams to place were the Eagle Wrestling Club (12th) and the Uptown Wrestling Academy (T-13th).

Members of the Best Trained team included Maddux Tindal, Izayiah Chavez, Vinny Tindal, Kelby Bernard, Jett Moore, Javin Jackson Bay, Gabe Romans, Joseph Liescheski, Alex Barros, Robert Franks, Greg Jacobs, Zydlik Montoya, Isaiah Francis, Jay Stahl, Blake Palmer, Drake Madole,
(4x6 team photo)
[LEFT] Javin Jackson Bay of Best Trained was voted the tournament's Outstanding Wrestler. In eight matches Bay pinned five opponents, scored technical falls on two and scored a major decision on another.

[RIGHT] The runner-up Westmoore Oklahoma, team.

(4x6 team photo)
| | |
| --- | --- |
| | |
| Glenn, Dylan and Kylie Benard | Not to be outdone by my daughter Camille and me, whether 24 and 59 or almost 6 and 41. |
Mark Graffagnini, Jr., and brother Matthew; Mark Graffagnini, Sr., as an 8th-grader at St. Martin's in 1984; NOWC and Jesuit coach Will LaFranca
Victoria Duvernay had enough of the event; A young Florida wrestler, who had not had enough, paces before his match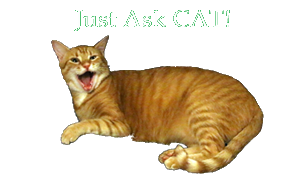 ---
© 2022-23 by Louisiana Wrestling News
You may not make electronic copies of these copyrighted materials nor redistribute them to 3rd parties in any form without written permission.